Los Angeles
City Council Candidate Joe Buscaino Talks About Campaign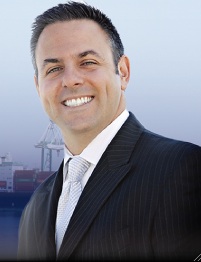 Janice Hahn's election to Congress has left an empty seat on the Los Angeles City Council.
Eleven candidates are now vying for her vacant council district 15 seat in a special election to be held Nov. 8.
Joe Buscaino, an LAPD officer, is one of those candidates.
Buscaino says he is running for city council after being approached by several members of the community.
"They're fed up with the political machine, they're fed up with these career politicians bouncing from one seat to the next," Buscaino said, perhaps referring to State Assemblyman Warren Furutani who is also running for the city council seat.
Read the rest of the story on KCET.org
Best way to find more great content from Neon Tommy?
Or join our email list below to enjoy Neon Tommy News Alerts.