Technology
Apple Sells Nearly All Of iPhone 4S First Stock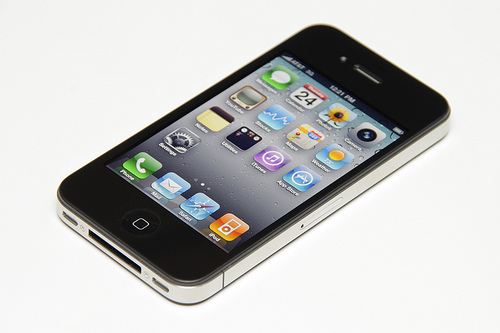 While press reaction to the Tuesday iPhone 4S
announcement
may have been underwhelming, hundreds of thousands of customers have been pre-ordering the new device and depleting Apple's initial stocks, according to U.S. carrier partners.
As of Saturday, the online stores for Apple, Verizon Wireless, and AT&T listed wait times of up to a week beyond the Oct 14 release date for most models of the phone, while Sprint listed the 16GB model as sold-out and was no longer taking pre-orders.
From Information Week:
Apple and U.S. carrier partners AT&T, Sprint, and Verizon Wireless all began accepting preorders for the iPhone 4S at 12:01AM Pacific time on Friday, October 7. AT&T's online store was overwhelmed instantly, and many consumers complained of difficulty placing orders for several hours. By noon on Friday, AT&T said that more than 200,000 preorders were placed for the iPhone 4S. AT&T said Apple's latest smartphone was seeing "extraordinary demand."
The iPhone 4S was also available directly from Apple's Web store. Throughout the day on Friday, Apple indicated that the iPhone 4S would be delivered to those ordering it on Friday, October 14.
While retailers have not said exactly how many pre-orders they have received since Friday, the later shipping dates for the 16GB and 32GB models indicate early stocks may have run out.
Some retailers' websites still listed an Oct 14 delivery for the more expensive 64GB model early Saturday, but as the day wore on the listings adjusted for delayed availability.
The iPhone 4S will keep the same size and appearance of the iPhone 4, but will feature a dual-core A5 processor, 8-megapixel camera and 1080p video capture, as well as the Siri personal assistant integrated into its iOS 5 operating system.
The $199 16GB model, $299 32GB model, and $399 64GB model are set to hit stores Oct 14.
Best way to find more great content from Neon Tommy?
Or join our email list below to enjoy the weekly Neon Tommy News Highlights.