Nation and World
Tea Party Debate Another Perry Pile-On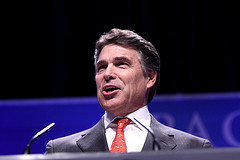 GOP candidates lined up in front of a Tea Party audience Monday to debate the issues, chiefly economic, that matter to this essential grassroots movement within the Republican Party.
It was the second debate to feature front-runner Rick Perry and again saw the trailing candidates pile onto the Texas governor for his economic record and fiery rhetoric.
The problem of funding Social Security, which Perry denounced in the previous debate as "a Ponzi scheme" was an early salvo launched by his GOP rivals.
"The term Ponzi scheme is over the top, unnecessary, and frightens people," former Massachusetts Gov. Mitt Romney said.
Perry partially backed off his commitment to the term outright but maintained his belief in the precarious future of the program
"First off, the people who are on Social Security today need to understand something: slam dunk guaranteed, that program is going to be there in place for those individuals who are on Social Security, are moving towards being on Social Security, that program's going to be there for them when they arrive there." Perry said
Questions were posed to the candidates by a Tea Party audience that forced the candidates to have a conservative, small-government focus in their responses.
The nation's faltering economy was again the top issue discussed, as blame was placed onto both President Barack Obama's fiscal policy and his stimulus package as well as the increasing role of the federal reserve.
"I said if you are allowing the Federal Reserve to be used for political purposes, it would be almost treasonous. I think that is a very clear statement of fact," Perry said, referring to his statement on the campaign trail that Fed chairmen Ben Bernanke's policies have been politically motivated.
Although Perry has been a favorite within the Tea Party and perennially polls strongest in their ranks, he was booed a few times by the audience over some of his less conservative policies.
His belief that a border fence is not a realistic solution to an immigration problem was attacked by Romney, Michele Bachmann and John Huntsman--the moderate Republican calling that sentiment "treasonous."
Once again, Perry's executive order in Texas to require women to take an anti-HPV injection, was slammed by his competitors.
"Was this about life or was it about million of dollars and potential billions for a drug company?" Bachmann asked, insinuating that Perry was benefitting from his connection to the company that provided the drug.
The Minnesota congresswoman in particular needed to reassert herself at the debate Monday. She was once the frontrunner in the race and has been holding the Tea Party line publicly for a long time. But since Perry entered the race in mid-August, he's taken much of her momentum away.
She tried to take up the flag of lead critic of Obama's health care reform package in an impassioned promise to overturn his bill.
"No state should be able to force anyone to buy anything. This is the election that's going to decide if we have socialized medicine in this country or not," Bachmann said.
Reach Editor-at-Large Tom Dotan here