Nation and World
Stocks Plunge After Fed Gives Negative Economic Outlook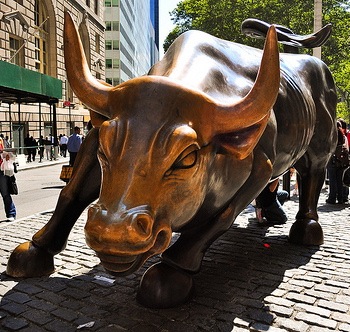 The Dow Jones industrial average dropped 3.8 percent Thursday morning after the United States central bank announced it would shuffle $400 billion of its own holdings in an attempt to reduce interest rates on long-term loans.
The Federal Reserve announced Wednesday it would implement its Maturity Extension Program and Reinvestment Policy.
The Fed intends to sell short-term Treasury securities by the end of June 2012 and buy longer-term securities. According to the Fed's website, this will extend the average maturity of the securities in its portfolio.
The strategy is for people and businesses to borrow money more cheaply, encouraging them to spend it and boost the economy.
Part of a statement the Fed released Wednesday troubled investors: "There are significant downside risks to the economic outlook, including strains in global financial markets."
Investors are worried the plan would have little effect on lending, Reuters reported.
The Standard & Poor's 500 index fell 3.5 percent. The Nasdaq composite fell 3.2 percent. According to CNN, shares of Bank of America, JPMorgan Chase, Goldman Sachs, Wells Fargo and Citigroup fell between 2.6 and 5.5 percent.
"The Fed scared the daylights out of people with the term 'significant,'" Jack de Gan, chief investment officer at Harbor Advisory Corp., told Reuters. "I was surprised…they're very careful about the adjectives that they pick and that was a very, very strong one."
-------
Reach assistant news editor Agnus-Dei Farrant here.
Best way to find more great content from Neon Tommy?
Or join our email list below to enjoy Neon Tommy News Alerts.