Opinion
Rep. Sally Kern Expresses Bigotry With Homophobic Comments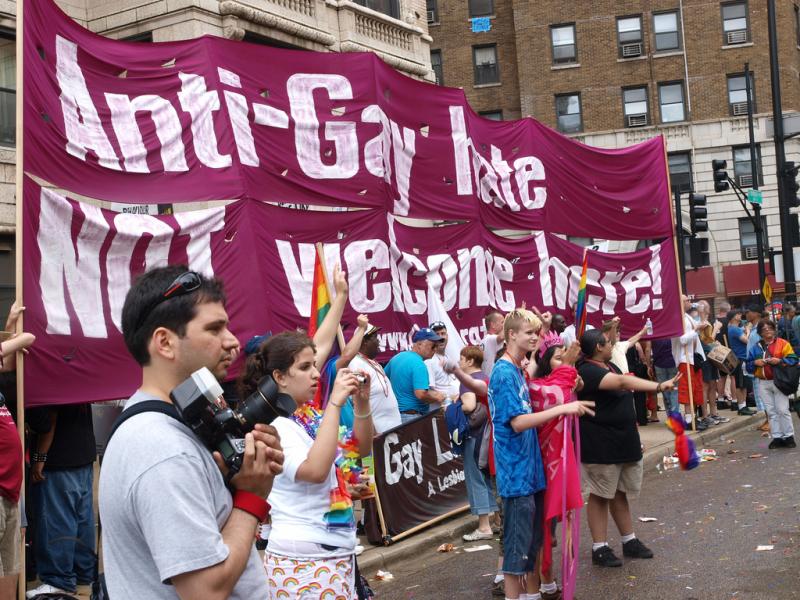 Oklahoma state Rep. Sally Kern (R) officially joined the ranks of the vocal anti-gay chorus last week. She stated that in the United States, because children are "bombarded" with homosexuality on a regular basis and are learning that homosexuality is "normal and natural," homosexuality is a bigger threat than terrorism. The Human Rights Campaign is now calling on other state officials to denounce her comments.
Learning about gender allows for an atmosphere of tolerance and acceptance, not one of terror. Comments like Kern's cause the real terror, as they are the comments that incite violence against the gay community. Comments like these sanction violence against homosexuals because the speakers paint homosexuals and homosexuality as a threat.
The Guardian, in 2010, reported a frightening surge of violence against homosexuals:
"There is a direct link [gay rights activists] say, between such public statements of homophobia and attacks. 'These comments give license to those who use violence. It is dangerous. It is tragic to think these hateful kinds of words have consequences,' said Michael Cole, a spokesman for the Human Rights Campaign, which campaigns for gay rights in America."
The President of the Human Rights Campaign stated, "Sally Kern's remarks aren't just offensive – they're irresponsible, particularly coming from an elected official…Comparing gay Americans to terrorists is dangerous and could potentially incite violence against LGBT people."
Not only do those remarks fuel violence against members of the LGBT community, but they also contribute to suicide rates among that community, due to the atmosphere of intolerance they advocate. The Guardian reported:
"…[A] student at Rutgers University committed suicide after his room-mate broadcast one of his gay sexual encounters over the Internet. In Oklahoma recently a 19-year-old man killed himself after attending a local council meeting where members of the public had spoken out against celebrating the local gay community. The family of Zach Harrington, who committed suicide at home, told their local newspaper in the small town of Norman that they believed the 'toxic' environment of the meeting had pushed him over the edge."
Comments such as Sally Kern's, comments made by prominent, well-known figures, block progress toward building a tolerant, accepting community within this free country. They help to destroy lives. No one deserves to bear the brunt of their hate.
Reach Senior Opinion Editor Cara Palmer here or follow her on Twitter.