Music
R.E.M Parts Ways After 31 Years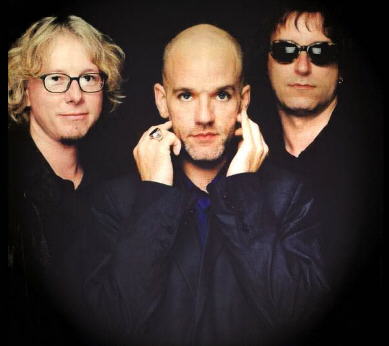 After 31 years of performing together legendary rock band R.E.M announced today on their official site that they've decided to part ways and no longer work as a band. All three members agreed with the decision to split and left on a good note saying, "We walk away with a great sense of gratitude, of finality, and or astonishment at all we have accomplished. To anyone who ever felt touched by our music, our deepest thanks for listening."
R.E.M formed back in 1980 in Athens, Georgia with Bill Berry, Peter Buck, Mike Mills, and Michael Stipe. Berry left the band in later years after suffering from a brain aneurysm on stage and soon found himself with less drive to be in the band after the incident. In the band's three decades together they've released a number of hits from their 15 albums. Their latest album, Collapse Into Now was released this year in March, and debuted at number five on the Billboard 200 making it the bands 10th album to be in the charts top 10.
The band has made it clear that their working relationship together ended on nothing but good terms. The decision to separate came about during their last tour which gave them time internalize things. Mills described the decision by saying,"There's no disharmony here, no falling-outs, no lawyers squaring-off. We've made this decision together, amicably and with each other's best interests at heart. The time just feels right." R.E.M has plans on releasing a greatest hit album later this year that will include some new songs the band wrote after finishing Collapse Into Now.
Best way to find more great content from Neon Tommy?
Or join our email list below to enjoy the weekly Neon Tommy News Highlights.