MLB
Rays, Cardinals Make MLB Playoffs, Leave Us All A-Twitter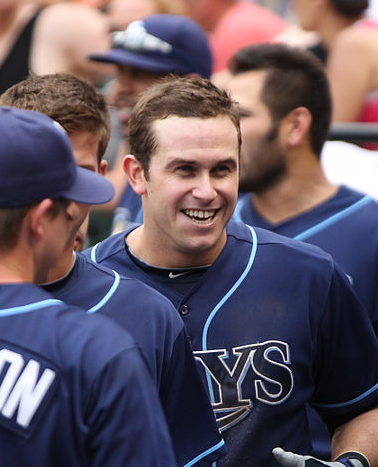 Who knew that MLB moving regular season finales to Wednesday night would turn out so well?
It was not only a great night for the Tampa Bay Rays and St. Louis Cardinals, who completed massive eight-game-plus comebacks in the standings to gain a playoff spot, but for baseball fans in general.
The Rays finished the season with a 34-19 record from August 4 on. The Cardinals did even better, going 22-9 to grab a bid in the tournament.
There will be plenty of talk in the media about how the Boston Red Sox and Atlanta Braves collapsed. It's natural. The teams garnered plenty of media attention throughout the year, and they're the big kahunas. The Red Sox have a Nation, the Braves had a Superstation. The "collapse" storyline is easy. Guys could lose their jobs. It's dramatic.
But it takes two to compete. Huge credit to the Rays and Cardinals for improbably getting themselves into the pack and taking the prized playoff spot that was left for the taking.
At the beginning of the day, non-partisan fans were probably rooting for a one-game wild card playoff in both leagues. Nothing better than settling it head-to-head, right?
Wrong. There's not a chance that a winner-take-all game could have matched the drama and thrill of the best night in baseball history. Two playoff spots for four teams. The Rays and Red Sox had their fates sealed by opposite walkoffs, three minutes apart.
And we have technology to thank for making it even better.
Ten years ago, a night like Wednesday is simply less fun. Sure, ESPN would be following the events as they unfolded, and you could track scores on your (likely dial-up) browser. But that's about it.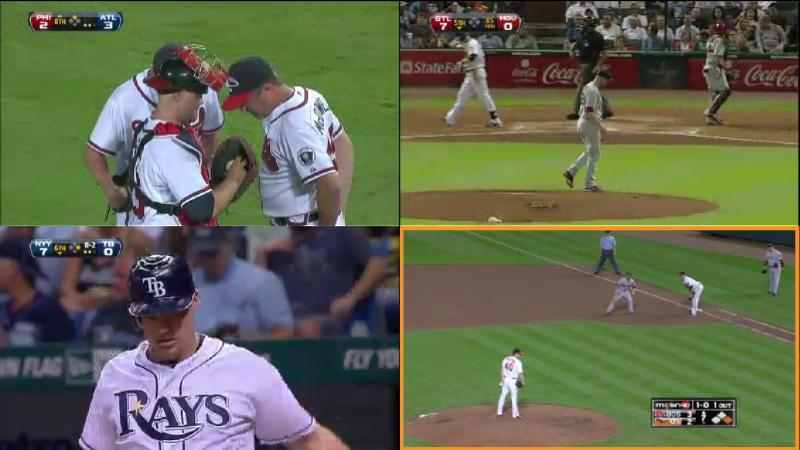 Wednesday night showed why baseball fans are lucky to be alive in 2011. You could watch all four of the pivotal wild card games at the same time on MLB.tv (which could be purchased for only $4 for finale day).
Twitter for sports folks offers live, running commentary from the people you're most interested in following. Oftentimes those you follow point out interesting tidbits, like that the Rays' Dan Johnson was terrible at hitting baseballs this season prior to his game-tying, 9th-inning home run. (And that his dinger did not strike a gentleman's region.) Or that the Red Sox were 77-0 when leading after eight innings, until the Orioles hung a crooked number on it.
Sometimes, Twitter can encapsulate the insanity of a moment perfectly.
Then you have fantastic news aggregators like Dan Shanoff of Quickish and Justin Sablich of the New York Times, who have the ability to filter out the noise that can inevitably come from sites like Twitter, and serve up just the tasty bits.
And to top it all off, today's fans have access to cool deposits of data. The plotting of win expectancy at Fangraphs puts each play into context (the Rays had less than 1 percent win expectancy entering the 8th inning). Playoff odds graphs at Sports Club Stats can do the same for a whole season (the Braves had a 99 percent chance of making the playoffs on September 9).
During big events like Wednesday's epic stack of playoff-spot-deciding baseball, the internet can be like being at a sports bar with all the TVs tuned into the four big games (apologies if you've heard this simile before). All your friends are there watching intently, some guys are giving you details about interesting conversations happening across the bar, and a stock market-like ticker is along the wall to show the current odds as quick as the plays happen.
And then everyone focuses down the screens, and watches the craziest three minutes of baseball we may ever see.
Technology is just plain cool. It can even make a spectacular night for baseball even better.
----------------
Reach James by email or follow him on Twitter, @JamesSantelli.
Best way to find more great content from Neon Tommy?
Or join our email list below to enjoy the weekly Neon Tommy News Highlights.