Pac-12 Conference Will Not Expand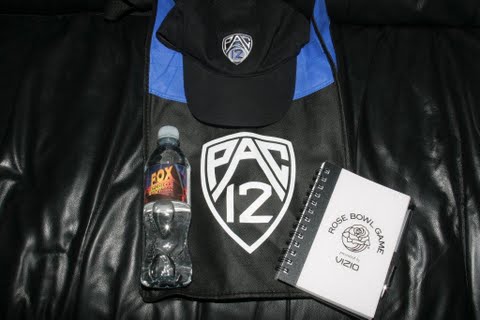 Pac-12 Commissioner Larry Scott announced Tuesday night that the conference will stay at 12 teams, despite rampant speculation that Big 12 schools, including Oklahoma and Texas, were ready to join.
"After careful review we have determined that it is in the best interests of our member institutions, student-athletes and fans to remain a 12-team conference," Scott's statement said.
The Pac-12 had expanded from 10 teams this past summer with the additions of Colorado and Utah.
The Austin American-Statesman had reported on Sunday that the conference was "working out the final details of a deal that would bring Texas, Oklahoma, Oklahoma State and Texas Tech" into the fold, forming a potential Pac-16.
There was no vote on keeping the conference at 12 teams, according to Pete Thamel of The New York Times. Instead it was "a consensus among the presidents to end any expansion notion."
Although the Pac-12 will keep the status quo, some changes could be in store for the now-ten-team Big 12 conference. Sources told The Oklahoman that the University of Oklahoma wants to see restrictions on Texas's "Longhorn Network" cable channel, and the departure of commissioner Dan Beebe.
Below, we've compiled the top tweets from college football and business writers on the Pac-12's announcement.
----------------
Reach James by email or follow him on Twitter, @JamesSantelli.
[View the story "Pac-12 Will Not Expand - Reaction" on Storify]