International
One American Killed As CIA Base in Kabul Attacked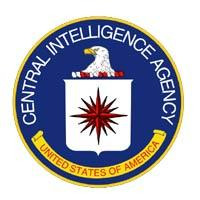 One American citizen was killed and another was wounded after an Afghan gunman opened fire in CIA's Kabul headquarters Sunday night, according to
The Daily Beast
.
The man killed was a CIA employee, according to Fox News.
The gunman may have been an informant and was allowed into annex housing in the CIA's offices. He was not authorized to carry a gun, however, according to Fox News and it is unclear how he got a gun into the annex.
The gunman was shot and killed in the firefight which broke out, according to the L.A. Times.
After the shooting, CIA guards fired on an Afghan National Army vehicle that they thought attacked them, according to The Daily Beast.
Investigators from the State Department, the CIA and the FBI are looking into the attack, including the gunman's motives. No terrorist links have been found at this time, according to the Wall Street Journal.
This attack occurred just two weeks after militants fired grenades and rifles at the U.S. Embassy, NATO headquarters and other buildings for 22 hours, according to TIME. Seven Afghans were killed but no NATO staff members were hurt.
The attack was blamed on the Haqqani network, an Afghan group based in Pakistan's tribal areas that is linked to the Taliban.
Some analysts say groups in Afghanistan are attempting to derail NATO's plans to give security responsibility to Afghan forces by 2014, Al Jazeera reports.
Reach associate news editor Hannah Madans here.
Best way to find more great content from Neon Tommy?
---
Or join our email list below to enjoy the weekly Neon Tommy News Highlights.