National
Obama Reaffirms Federal Assistance For Texas Fires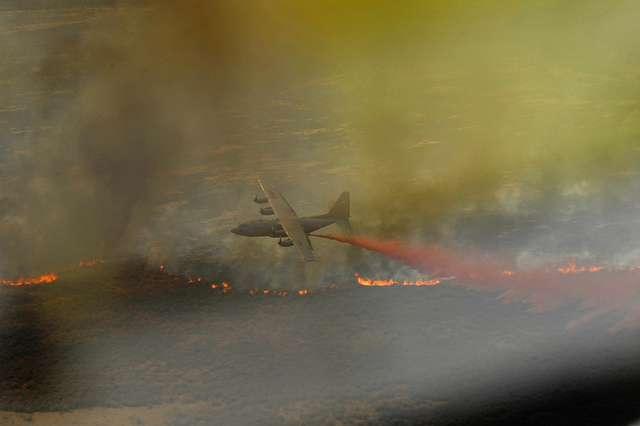 President Barack Obama reaffirmed the government's support for Texas Governor Rick Perry Wednesday as unprecedented fires continue to torment the state of Texas.
Obama - who spoke with Perry over the phone - made it clear that the government would continue to make federal assistance available through FEMA and the U.S. Forest Service to state and local officials as they combat the fires.
Roughly 50 wildfires across Texas have destroyed more than 800 homes and killed at least two people as of Wednesday evening.
From the White House Press Office:
Over the last several days, at the request of the Governor, the Administration has granted eight Fire Management Assistance Grants, making federal funds available to reimburse eligible costs associated with efforts to combat the fires.

FEMA is actively working with state and local officials to conduct damage assessments and to identify areas where additional federal assistance may be warranted.
The President's call came a day after Perry restated his plea for major disaster relief from the government.
"Because so many fires are burning across the state, our resources are spread pretty thin," Lt. Gov. David Dewhurst said, according to NBC affiliate KXAN. "That's why we need the federal government to step up to the plate immediately."
Despite the destruction, the President has yet to declare the fires in Texas a "Major Disaster," which would qualify the state for increased federal aid.

___
To reach Benjamin Gottlieb, click here.
Follow him on Twitter @benjamin_max.