International
News of the World Scandal Reignites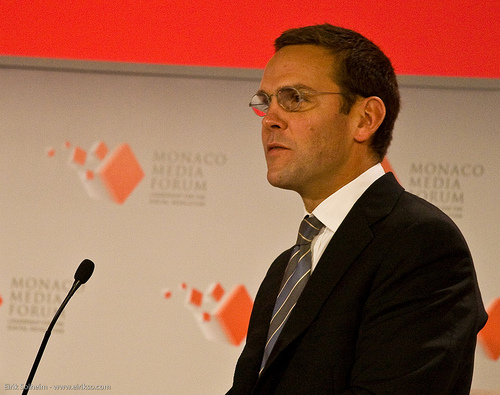 The British Parliament wants another date with James Murdoch.
British Members of Parliament
voted on Tuesday
to bring Rupert Murdoch's son back for questioning following a recent bombshell that could prove the News of the World heir knew plenty about the widespread hacking while it was occurring.
The phone-hacking scandal, which has rocked the Murdoch family empire over the past few months and caused chaos reverberating throughout parent company News International, took another twist last week when two former News of the World staffers implicated James Murdoch.
At question is
an explosive e-mail
that Murdoch denied knowledge of during his first grilling with parliament. That claim runs contrary to statements made last week by former News of the World editor Colin Myler and former News Group legal manager Tom Crone.
According to Crone and Myler, Murdoch was involved in a 15-minute discussion about the e-mail.
At the same time,
the Guardian reports
that the publisher of the News of the World has found "many tens of thousands" of new documents that might plunge the company into deeper despair.
Best way to find more great content from Neon Tommy?
---
Or join our email list below to enjoy the weekly Neon Tommy News Highlights.