Los Angeles and Region
LAX Ramps Up Volunteer Program Amid Budget Pressures
Los Angeles World Airports' volunteers, saving $200,000 per year for the airport, are recruiting new members to help arriving passengers as the airport deals with severe budget cuts.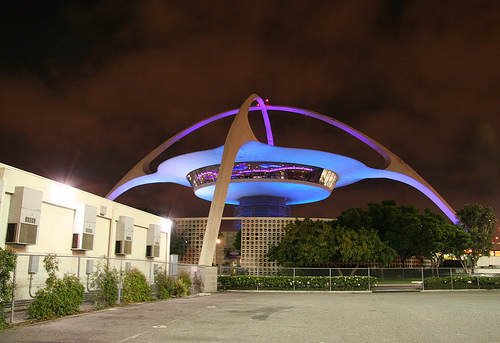 A Volunteer Information Program was launched in July by LAX to provide arriving passengers with information about transportation, accommodation and sightseeing. The VIPs, located in information booths on the arrivals level of LAX terminal, work in pair in four-hour shifts.
The airport has been slammed with budget cuts. LAX paid $330,000 per year to Travelers Aid Society to perform similar services, including information inquiry and social workers' help in emergencies. The three year contract totalled $1 million. But this year due to slashed budgets, the airport decided to take over the service and now spends $60,000 a year on the VIP program, according to officers of the VIP program.
The crew of volunteers is mainly made up of retirees but also includes some unemployed workers and educators. Volunteers are trained broadly with service techniques, security and check-in procedures and operation of the internet and computers.
"Most of our volunteers are kind-hearted. They felt good when getting others problems solved," Carolyn Nelson, the VIP services administrator, said. "But we also want to make sure they have all the resources they need, such as laptops and line phones, and they have parking privileges during volunteer hours." She also said since the program had only been launched for a month, they were still encountering technical problems and trying to get everything in order.
"You have to love helping people to do this job. And I really love it when I see the erasing of confusion on someone's face." volunteer Marie Montour said, "The only thing I feel uncomfortable is not being able to help all the people."
Passengers arriving at an airport as LAX get lost easily and once they do, VIPs are the first people they reach for help. Dick Stout, a 91-year-old volunteer served almost 10 people in half an hour, telling them how to transfer to another terminal, where to catch a taxi or shuttle and which hotels to stay in.
"I'm the oldest person in the crew," said Stout. "I've been here as a volunteer for more than 10 years, first for the travel agency, then the VIP program. I can't tell much difference in terms of the service we provide now. People in the VIP program are trying hard to do everything right. "Another female passenger who travels frequently said she didn't feel any difference between the service a month ago and now.
Several other cities are considering adopting the volunteer pattern at their airports, according to a supervisor of VIP program.
Reach Corrina Shuang Liu here.