California
Irvine 11 Convicted of Misdemeanors, Sentenced to Probation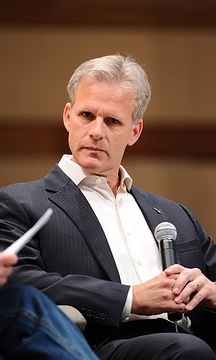 Ten California students were convicted of misdemeanors Friday stemming from charges they disrupted a speech by Israeli Ambassador to the U.S. Michael Oren. All 10 were convicted of one count each of conspiracy to disturb a meeting and disturbing a meeting.
The 10 students escaped jail time but were each sentenced to three years of informal probation and ordered to complete 56 hours of community service. It is possible for the probation to be cut to one year if the community service hours are completed by Jan. 31.
The Irvine 11, as they are known, repeatedly disrupted Oren's speech at the University of California, Irvine in February 2010. The 10 defendants are charged with two misdemeanors of conspiracy to willfully commit a crime and disrupt a public meeting. They face up to six months in jail, community service or fines per misdemeanor count.
One member of the Irvine 11, Hakim Nasreddine Kebir negotiated a plea deal that included the completion of 40 hours of community service. He is expected to have the charges against him dismissed during an Oct. 7 hearing, according to his attorney.
Defense attorneys maintained the students were merely expressing their first amendment rights to free speech but admitted the students were warned prior to the speech that disruptions would not be tolerated. Defense attorney Reem Salahi argued they were effectively denied an outlet for their free-speech rights, which should lead to an acquittal.
Related article:
Irvine 11 Trial: Jury Deliberation Set to Begin
Best way to find more great content from Neon Tommy?
---
Or join our email list below to enjoy Neon Tommy News Alerts.