International
French Nuclear Waste Plant's Furnace Explodes, Killing 1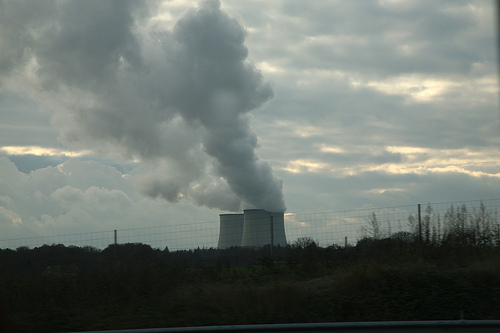 A furnace at a nuclear waste treatment plant in France
exploded
early Monday morning, killing one person and injuring a handful of others.
No radioactive material was released, and the site does not have any active nuclear reactors.
France acquires about three-fourths of its energy from nuclear reactors, a greater proportion than any other country in the world, according to a report earlier this year in the Christian Science Monitor.
The New York Times wrote about the explosion site:
The facility where the explosion took place is known as the Centraco — short for Centre Nucléaire de Traitement et de Conditionnement — and is owned by Socodei, a subsidiary of E.D.F. It is near the Marcoule nuclear research center, one of France's oldest. The Marcoule plant uses recycled nuclear waste to produce MOX fuel for reactors.
Meanwhile, six months after it was battered by a tsunami, the Fukushima nuclear power plant in Japan still has a 20-kilometer evacuation zone remains around it.