Columnists
Four Self-Medicating Scenes From School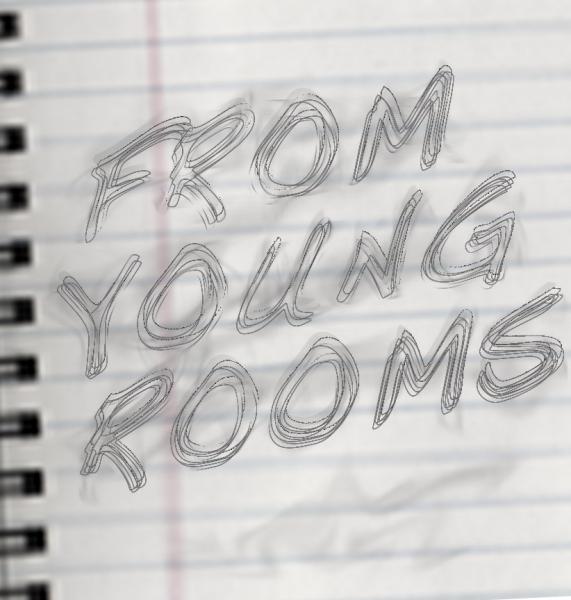 Editor's Note: "Four Self-Medicating Scenes From School" is part of Michael Juliani's poetic series, "From Young Rooms."
"It's 4 a.m. and I just got home and everybody's asleep." -The Bicycle Thief, "It's Rainin' (4 AM)
I. When he spills out of the party bus in a half-done suit, black with white shirt, a model of previous cleanliness, he doesn't care about the traffic.
They probably kicked him off the bus.
Otherwise they wouldn't have opened the door for him in the middle of one of the busiest main streets in downtown Los Angeles. A car zooms right in front of him at about forty, it was from a movie. He stopped short, like letting a person brush by in a doorway, unconcerned and normal. "Hey man, that car almost killed you," I tell him.
"Fuck you," he says darkly, right to my face. He walks on into the parking lot and all the way after the taco stand employees bothering them about something.
II. The chapel fountain in the lower level of the university church trickles and drips still at 4 a.m. like it's broken.
West 34th Street deserted and ambient in orange light from the buildings—the long view a desert mirage of familiarity in a square city lacking tame notions—4 a.m. in Los Angeles might as well be the stretched-out jungle…cars with damaged parts screeching up to and away from stoplights and checking the few pedestrians on the street with eyes that make it seem like no one's a stranger.
Distrust breeds very familiar connections.
You know what you're getting from someone if they look like they don't trust you. As normal as our police helicopters, black bulbous insects swooping and surveying like birds of prey.
At 4 a.m. in Los Angeles the streets are empty except for the men restocking the restaurants with goods from the hull of supply trucks. Their backs strapped with support braces. Felix's car dealership light has been put to bed, no bright shine. Like a monument of dead eyes. In the apartment elevator at 4 a.m. there's a pink puddle of vomit in the center of the floor smelling up the whole cab.
III. She wants to know: "Is this bad? Are you judging me?" She keeps asking. I'm not exactly sure which part of her life she's talking about.
IV. At parties someone's always dressed up—top hats, like Edgar Allan Poes. It's little clumps of people in threes and fours laughing and burning each other's hands with the tips of cigarettes flailed with animated speech.
Plumes rise above the skyline of the party. I think that if my little sister were there with me I'd realize how insane the whole gathering is, how I've grown up this way in the last five years or so.
This is average, even unexciting.
Dramatic film girls in huge heels and cruel makeup trying to look like horror movie women. Runs in their stockings. Drinking highballs of really cheap vodka. Backyard packed to the fences, cracks in the planks of the fences. The male pissing area in a lit corner by a telephone pole.
The area behind campus where a lot of upperclassmen live is an old residential neighborhood left to pasture and scavenged by shady landlords and housing management companies who've collectively agreed, it seems, to demand 12-month leases that nobody needs but will have to pay for. It's a beautiful area, really. Tall trees, historic, noble, comfortable-looking American Craftsmans (I'm told).
A real university feel, I think almost like the East Coast with more garbage and crime.
If it weren't so dangerous sometimes it'd be cool to just walk around, look in at the televisions in the living rooms. The tree leaves get fossilized into the asphalt with dirt and car oil from the chronic pounding of shoes and rolling over of wheels.