Technology
Facebook IPO Delayed Until Next Year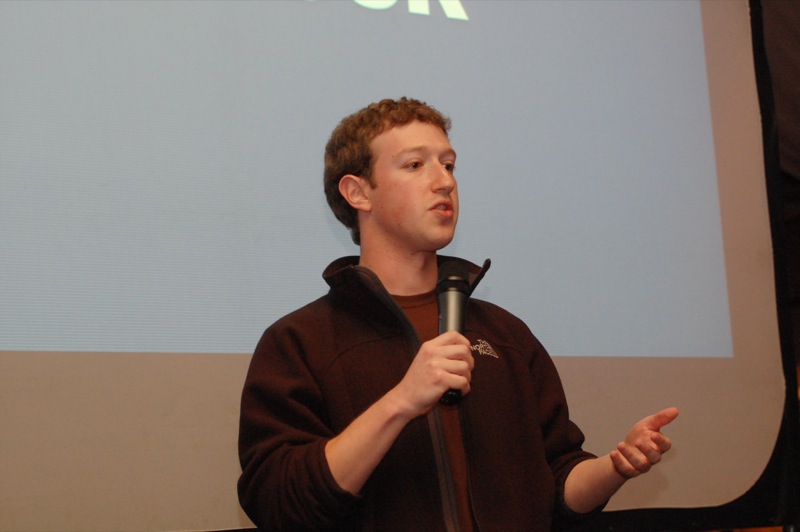 Facebook's chief executive Mark Zuckerberg announced Wednesday that he will be delaying the company's highly anticipated initial public offering (IPO) until September of 2012, according to the
Financial Times
.
This decision is surprising to many who believed that Facebook was to go public late this year, a step that would have brought in huge amounts of capital for the Silicon Valley giant. With private shares of Facebook already valued at over $60 billion, and with yearly revenues of over $2 billion, Facebook's IPO would have been one of the world's biggest.
However, money may have actually been the reason that Facebook has chosen to delay going public. According to Zuckerberg, his decision was to "keep employees focused on product developments rather than a pay-out."
Facebook is currently in a "launch season," according to a Facebook spokeswoman.
Mercury News reports:
"We've been working on several new products for the past few months, and we're now launching them -- this is launch season. We'll continue to add products and features that make Facebook more useful and engaging," she said.
The social networking leader has been redesigning how photos are shared on the site and providing consumers with more controls over their privacy settings. Tuesday, Facebook revealed a new feature called Smart List, one that directly challenges the friend's Circles feature on Google+. Wednesday, the same day that Zuckerberg announced a delayed IPO, Facebook also presented another new feature similar to a Twitter feed, Subscribe, which allows user to follow popular figures without having to add them as a friend or joining a fan page.
From the Financial Times:
"There are so many things you don't have to do until you take public shareholder money," Google's IPO consultant, Lise Buyer said. "You don't have to take investor phone calls or show up at investor conferences."
The U.S. Security and Exchange Commission requires companies to publish financial results publically after reaching the 500 shareholders benchmark. Facebook passed the 500 mark this January, when Goldman Sachs invested in the social networking leader. However, this does not necessarily mean Facebook needs to go public.
As the Financial Times clarifies:

"The company doesn't need the money. It is a little easier to focus when you're private. They'll go when they're good and ready, not before," said Buyer.
Contact reporter Jerry Ting here.
Best way to find more great content from Neon Tommy?
---
Or join our email list below to enjoy Neon Tommy News Alerts.