International
EU Attempts To Avert Palestinian Statehood Bid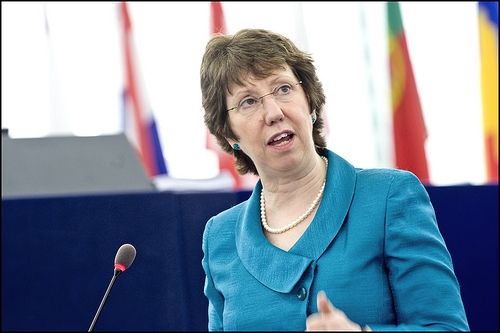 The European Union attempted to revive peace talks between Isreal and Palestinians this week, and avert the Palestinian's bid for United Nations statehood, Reuters reported.
The EU's foreign policy chief, Catherine Ashton, went to the Middle East this week. The EU offered Palestinians a nuanced upgrading of their U.N. observer status Thursday.
The Palestinians currently hold the status of observer "entity." The Associated Press reported Palestinians will seek full U.N. membership Sept. 23.
According to Reuters, Israel has said that if Palestinians attempt to gain statehood, it would put an end to peace negotiations, which halted a year ago. Israel and Palestinians disputed over Israeli settlement building in the occupied West Bank.
United States officials have said if the Palestinians ignore entreaties and seek full membership status, the U.S. will use its veto in the U.N. Security Council.
Palestinian President Mahmoud Abbas vowed "no retreat" from the plans to request full U.N. membership, Reuters reported. At the U.N., however, Palestinian representative Riyad Mansour told Reuters reporters the Palestinians were still "fine-tuning our options."
-----
Reach assistant news editor Agnus-Dei Farrant here.
Best way to find more great content from Neon Tommy?
---
Or join our email list below to enjoy Neon Tommy News Alerts.