Sports Podcasts
College Football Is Back - The Third And Goal Podcast
Scott and Joey could not be more excited for the return of real live football.
In this 40-minute show, we cover the top NFL stories of the week, including injuries to D.J. Williams and John Carlson and the signings of Frank Gore and Chris Johnson.
Then we get right into our college football topics, including picks to win each conference, the Heisman Trophy and the BCS National Championship. Then the guys begin their season-long pick 'em with the top five games of the weekend, including this week's Game of the Century. And we wait for a wealthy dowager to sponsor the picks contest and provide us with lunch.
Start the first weekend of college football right with the Third and Goal Podcast! You can listen to the show or download it using the buttons at the bottom of this story.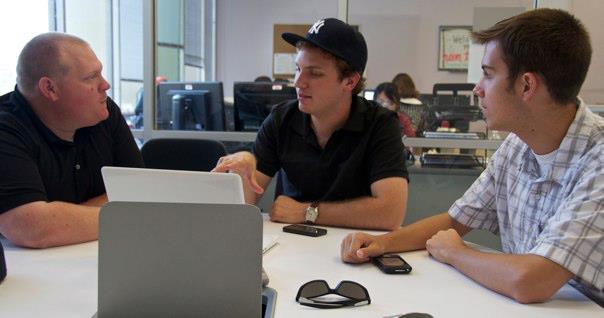 (The podcast team, from left to right - Scott Enyeart, Joey Kaufman and James Santelli.)
-------------
Follow us on Twitter at @Neon_Sports.
You may need: Adobe Flash Player.