National
The Federal Reserve Announces "Operation Twist"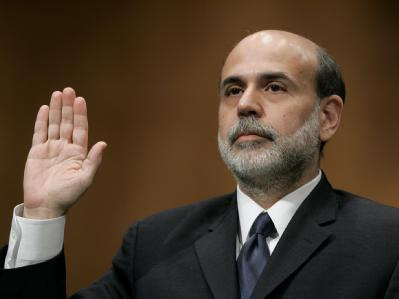 The Federal Reserve announced "Operation Twist" Wednesday, a move that would sell $400 billion of the Fed's shorter-term securities to buy longer-term holdings,
Times Union
reports.
The short-term bonds will be sold in exchange for the same amount of longer-term bonds starting in October, CNN Money reports.
In doing so, the Fed hopes to rebalance its $2.87 trillion portfolio yields. The decision may reduce rates on mortgages and consumer and business loans, according to Times Union.
The move aims to lower yields on long-term bonds without changing short-term rates. As a result, interest rates on mortgage and business loans will hopefully decrease.
"This program should put downward pressure on longer-term interest rates and help make broader financial conditions more accommodative," the Fed said in an official statement to CNN Money.
This move was announced Wednesday after a two-day meeting. Three members disagreed with the decision, the largest dissention in nearly two decades, according to Times Union.
The plan would likely reduce borrowing costs and raise stock prices, analysts told Times Union. The plan could, however, raise inflation rates.
In June the Fed bought $600 billion of bonds, which may have kept rates low. Stock prices, however, fell after that announcement and the yield on 10-year Treasury notes fell while its prices rose.
Fed Chairman Ben Bernanke said the Fed considered a variety of options before making its decision, pushing the original daylong meeting to two days.
This decision comes two years after the recession officially ended, in a state of high unemployment and low economic growth.
"Operation Twist" will revive policy from the 1960s, according to CNN Money.
U.S. stocks slumped after Wednesday's announcement. Standard & Poor's 500 Index was down for a third day, according to Business Week.
"Markets took note of the Fed's downward revision of the economic outlook and upgrading of downside financial risks," Mohamed A. El-Erian, the chief executive officer at Pacific Investment Management Co. wrote in an email to Business Week. "They recognize that while Fed purchases can influence Treasury and mortgage valuations, it is limited in its ability to deliver economic outcomes."
Reach associate news editor Hannah Madans here.
Best way to find more great content from Neon Tommy?
---
Or join our email list below to enjoy the weekly Neon Tommy News Highlights.