Opinion
Alabama Immigration Law Too Extreme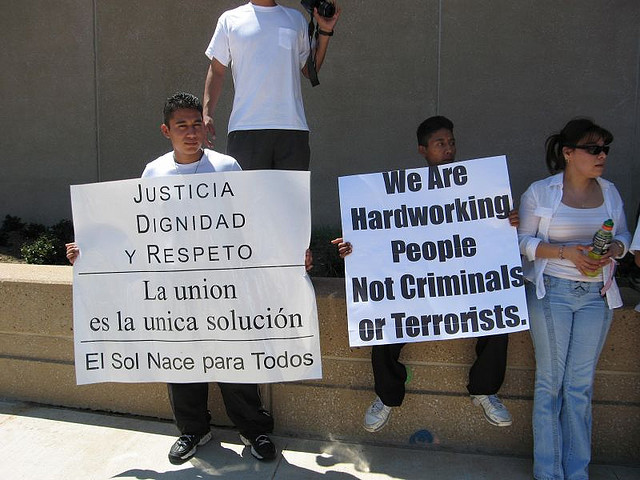 U.S. District Judge Sharon Blackburn has reviewed a new immigration law in Alabama. She has upheld some of the provisions, while striking down others.
Under the new immigration law, police are authorized "to conduct immigration checks during routine traffic stops" and public schools are required "to check students' immigration status upon enrollment," according to the Huffington Post.
Judge Blackburn blocked two provisions that made it "illegal to harbor or transport an undocumented immigrant," and also made it a crime "for illegal immigrants to solicit work in the state."
As it is, Blackburn ruled that "federal law does not prohibit state officials from checking the immigration status of students or suspects pulled over by police. Blackburn also refused to stop provisions that make it a misdemeanor for illegal immigrants not to carry immigration papers, allow police to hold suspected illegal immigrants without bond and bar state courts from enforcing contracts entered into by illegal immigrants." Undocumented immigrants are now criminals; rather than simply being in violation of civil law, they will be in violation of criminal law in Alabama.
Yes, steps should be taken to curb illegal immigration. But those steps should not be so drastic as to violate the civil liberties of those involved.
These kinds of draconian immigration laws promote an ideology totally at odds with the traditional attitude toward immigration in the United States, an attitude that welcomed and celebrated the different skills and cultures brought to the "melting pot" that built the United States. Laws such as these are tearing down that vision by essentially legalizing racism.
Not only that, but these kinds of laws also bring this nation one step closer to the institution of a police state. Requiring a certain subset of the population to carry papers at all times may be the first step toward requiring everyone to carry them in the future.
Mary Bauer, legal director for the Southern Poverty Law Center, stated, "Today is a dark day for Alabama…This decision not only places Alabama on the wrong side of history but also demonstrates that the rights and freedoms so fundamental to our nation and its history can be manipulated by hate and political agendas – at least for a time."
Reach Senior Opinion Editor Cara Palmer here or follow her on Twitter.
Best way to find more great content from Neon Tommy?
Or join our email list below to enjoy the weekly Neon Tommy News Highlights.