National
UCSD, UCLA Top Washington Monthly's National Universities Rankings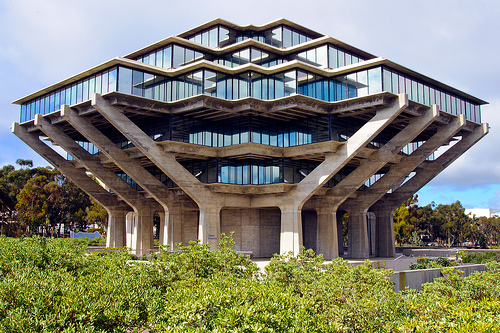 Washington Monthly released its 2011 College Guide on Monday, offering a different approach to ranking national universities.
University of California San Diego and University of California Los Angeles snagged the top two spots, with University of California Berkeley and Stanford University coming in third and fourth.
In its ranking, schools are assessed on "their contribution to the public good" in three categories: social mobility, research, and service, according to the Washington Monthly website.
Social mobility refers to a university's recruitment and graduation statistics of low-income students, research to research spending and the number of bachelor recipients who receive Ph.D.'s, and service refers to how much a school encourages its students to give back to the community.
Each section is weighted equally and added together for a score out of 100.
The Washington Monthly ranking is meant to provide prospective against the annual U.S. News & World Report College Ranking, which ranks often "based on the wrong factors-like wealth, fame, and selectivity-that incentivize college administrators in the wrong ways," according to Washington Monthly editors.
The better known U.S. News report traditionally ranks Ivy League schools and other prestigious private schools in their top 20. It calculates college rankings based on a variety of factors, including graduation rates, high school counselor opinions, undergraduate academic reputation, student selectivity, and more.
The Washington Monthly report showcases several public schools and indicates that other schools may do better in community service and scholarship opportunities than big name schools.
"We devised our college rankings to change the system by offering a different, healthier set of incentives that reward schools for promoting research, service, and social mobility," Washington Monthly editor-in-chief Paul Glastris writes. "What's needed now are rules that encourage better behavior from traditional colleges and universities."
U.S. News has Harvard University and Princeton University in its top two spots; Washington Monthly ranks Harvard in fifth place and Princeton University in 31st place. Harvard is the only Ivy League school ranked in the Monthly top 10.
The University of California system topped the rankings overall, with six California state schools ranked among the top 30 and four in the top 10.
Washington Monthly released its first rankings in 2005 in hopes of altering the traditional means of looking at universities and use of a college guide. The magazine looked to see what colleges were doing for America, as rising tuition costs continue to afflict those aiming to be college educated.
More information on the methodology and ranking for liberal arts colleges can be found here.
Reach reporter Jenny Chen here.
Fellow reporter Jenny Chen on Twitter.
Best way to find more great content from Neon Tommy?
Or join our email list below to enjoy the weekly Neon Tommy News Highlights.