Syrian Military Continues Crackdown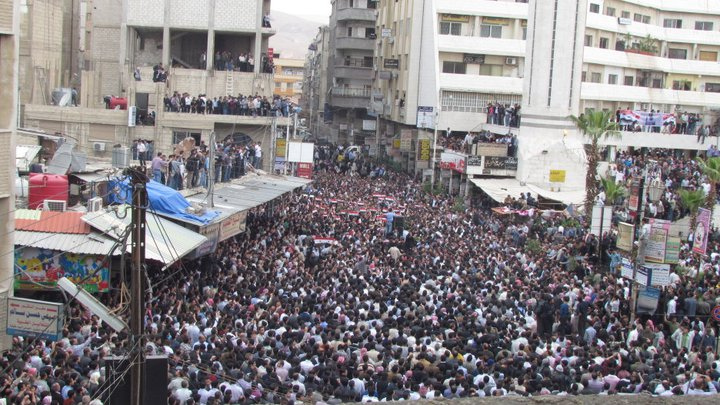 Syrian forces continued the crackdown against protesters Saturday as Syria's Interior Ministry cautioned residents in Damascus not to protest in a statement published on the
official ministry website
.
"The Interior Ministry calls on the brother citizens not to respond to social networking sites to participate in rallies or assemble in public squares in Damascus in the interest of public safety," the statement reads.
Pro-democracy activists said military forces fired at thousands gathered in the center of Damascus to prevent marching on Saturday. According to Gulf News, at least three people were killed.
One of Syria's most powerful allies, Iran, warned of a regional crisis if Syrian President Bashar Al Assad's regime falls. Iran's Foreign Minister Ali Akbar Salehi called on Assad to "pay heed to the legitimate demands of his people."
In 2009, Iran saw its own protests against the re-election of Iran's President Mahmoud Ahmadinejad. Iran's police and the Basij, a paramilitary group, suppressed those protests.
"I can't tell you how much a change in the Syrian government would be in America's interest," said Dr. Zuhdi Jasser, the founder of the American Islamic Forum for Demcoracy, in an interview this week. "It would cut off the Hezbollah feed… and isolate Iran."
Jasser, whose family escaped to America from Syria in the 1960's, said that Assad has been bolstered by Iran and propped up by Turkey. He also points to Saudi Arabia's past material support to Bashar Al Assad's regime.
"Syria will be the toughest to change because its military, police, intelligence services are extremely united," said Jasser. "It's all run centrally through Assad's regime and the old guard that his father put into place."