Columnists
New Days In University Park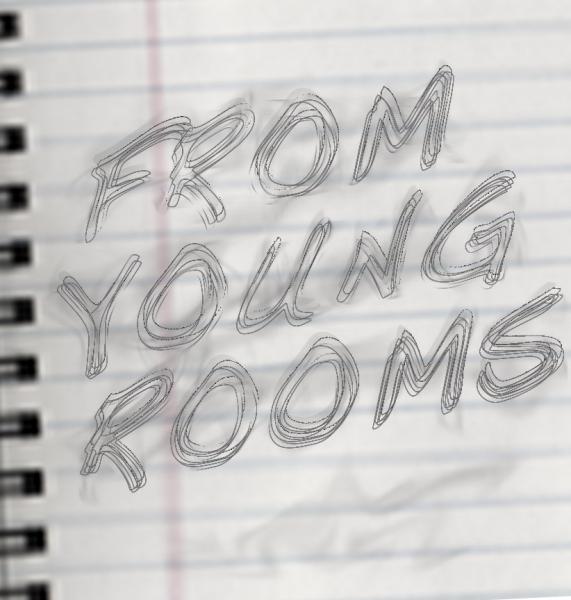 Editor's Note: "New Days In University Park" is part of Michael Juliani's poetic series, "From Young Rooms."
Time to leave mommy again, heroes and cowards, everyone—tossed into the sunlight, circumcised, spanked, reverberating from childhood—is our generation more or less afraid because of the Internet? Even here there's always a place to go. It's on a tiny screen. I think it just highlights and gives fear a visible outlet (kind of like smoking).
We're all together now at the egregiously overpriced bookstore. Double registers manned by temporary employees—cash or credit, the top floor all the books for classes and supplies, a new FedEx store, the two floors beneath have more enticing and expensive things like USC clothes—Xmas presents alumni give to their nephews.
On the escalator I debate the esteem that comes from standing and waiting to be brought to the top versus the virile boldness of refusing to submit to a machine. (Why be impatient? is what it comes down to.) No cell service upstairs. No class today or yesterday or the day before—but all my purchases are done, I cashed a check yesterday, I partied for a week (enough for a whole summer).
Massive construction for luxury. It wakes me up in the morning with its noise so I can be productive—no alarm clock needed, just the body rhythm and noise steaming from donation money, a bowl curved out of the ground. Involvement fairs, posters everywhere. Bewilderment enticed by its fix and swirled by the options. My computer allows me to do anything I want to it, sitting there like a small black space shuttle. The apartment is already littered with dregs in the water bottles. A new red mug too hot to touch after 80 seconds cools the tea after a minute of peace. Back to school means looking at girls—I'm single again, I start each year single. My nose has the runs from the new air.
In our basin the smog collects over us like foam. Cinema students smoke and smoke and smoke. They stand outside the gates by the ashtrays with ankles crossed like security guards on a break—I hear, "He's got an old school creativity, like Rachmaninoff."
Health in youth is a supplication. I'm forcing myself to floss each afternoon—it's not smaller than me, I'm definitely not above it. This summer I almost lost a tooth, the root shadowed in the X-ray meaning decay. "You were born with soft enamel, so was your mother." Wait in line for food, order a Diet Coke, drinking my tea without sugar cubes. So many "Hi, how can I help yous." My sideburns are too long after I shaved Saturday—I didn't do that on purpose, the line of hair thickens when you grow accustomed to it.
Spend a few days figuring out your comfort in your new place. Shower caddies lodged with fruity detanglers, combs for wet and dry hair. I have two bottles sitting on the inlet of porcelain in the shower: shampoo and conditioner. On the first day I half-expected to find a dead body behind the curtain. The other night walking home I paused to hear someone snoring through his window while I was on the street.
I'm on the third floor with all the trees. I open my window at night for air, my head right to the grated screen. Outside looks like a canopy of redwoods. Police cars and fire trucks move through their trunks.
Taking care of ourselves—another year, another maid.