MLB
Matt Kemp Should Be NL MVP, Whatever That Means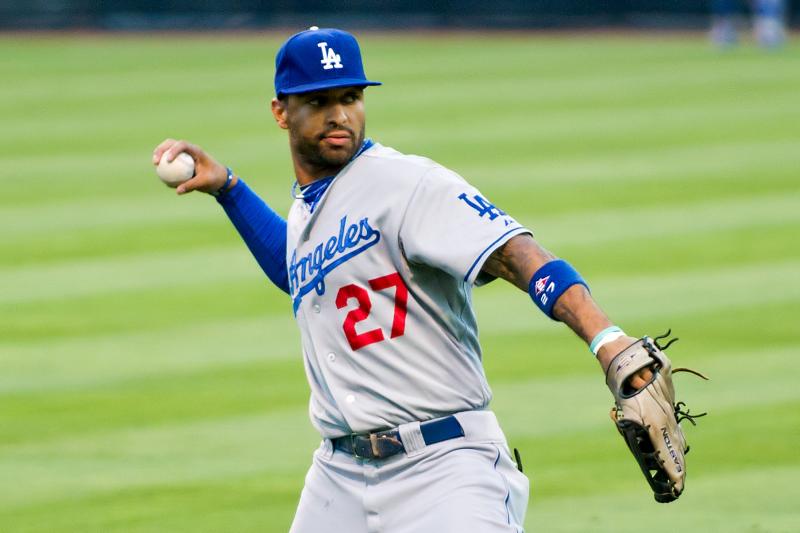 Matt Kemp has been the best player in the National League in 2011. Matt Kemp will not win 2011 National League Most Valuable Player award.
Something about this doesn't add up between these two statements about the Dodgers' star outfielder.
Thanks to the statistical revolution in baseball, we can easily measure the value of a player: how well he produces runs for his team and prevents runs for the other team. The player who is best at the combination of these two things should be the most valuable.
We should also know by now that baseball is not a team sport in the same way that sports like soccer, basketball, hockey and football are. In those sports, the main action involves passing the ball or puck amongst teammates, meaning teams must be cohesive and star players can have a positive effect on teammates.
But in baseball, the main action for position players is hitting pitches, running bases, and fielding balls, all individual actions that usually don't require teamwork. The only part of baseball that resembles those other sports is in relay throws and attitude in the dugout, which has little to negligible effect on the outcome of most games. Baseball players can't throw a block for their teammates or set up an alley-oop. Great hitters from last-place teams can't make their teammates get more hits or make pitchers throw more strikes; their impact on the team is based almost solely on what they can do with their own bat, glove, arm, and legs.
And yet for decades, baseball writers and fans have attempted to assign different and often convoluted meanings to their ideal "most valuable player." Somehow, writers almost always vote for an MVP that is a player on a contender or playoff team, reasoning that a player on a losing team couldn't possibly be the most valuable. The NL MVP hasn't been awarded to a player on a losing team since Andre Dawson won it in 1987 with the last-place Chicago Cubs.
Let's take a look at the actual guidelines of voting for NL MVP given out by the Baseball Writers' Association of America, as posted Monday by Craig Calcaterra over at HardballTalk (emphasis added):
There is no clear-cut definition of what Most Valuable means. It is up to the individual voter to decide who was the Most Valuable Player in each league to his team. The MVP need not come from a division winner or other playoff qualifier.
What is important is that there is no definition, and that the MVP can (and probably should) come from any team, even though that it almost always comes from a winner.
With that in mind, let's look at Matt Kemp, who is having a breakout and an MVP-caliber season: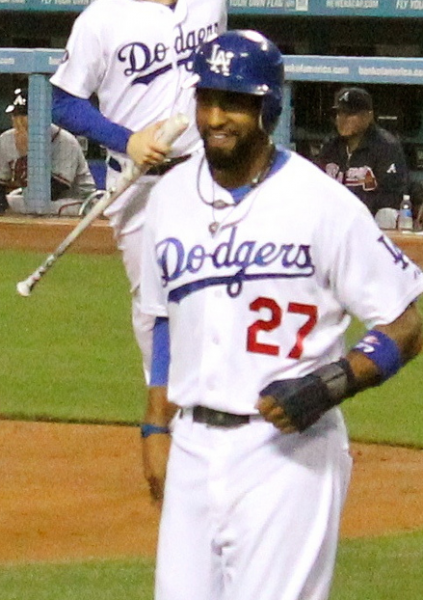 Entering August 29, the Kemp leads the NL in home runs (31) and total bases (283), is 2nd in runs batted in (100), and 4th in OPS (.964) and batting average (.320), and doing all of that great hitting in a pitcher's park. He's also doing it as a center fielder, a position with lower average offensive production than first base or corner outfield. Kemp's OPS is 244 points higher than the average NL center fielder, whereas Reds 1B Joey Votto's OPS (which is similar to Kemp's) is just 197 points higher than the average NL first basemen.
The 26-year-old Kemp has also been fantastic on the basepaths with 34 steals, 2nd in the NL, and an 83% success rate (runners with a success rate of less than 75% do more harm than good). And while Kemp won't be confused as a Gold Glove candidate with his below-average defense in center, he does hold down the position well for LA, and his offense and baserunning abilities more than make up for defensive deficiencies. He is second among National League hitters (behind Votto, last year's MVP) with 6.4 wins above replacement level, an advanced metric which factors in hitting, fielding and baserunning, and compares it to a "replacement" (think a good AAA player or cheap free agent pickup) at the player's respective position.
As we've mentioned, Kemp can't make James Loney hit more homers or make Chad Billingsley walk fewer batters. All Kemp can do is hit, run, and field, and otherwise hope for the best. Thus, the Dodgers' 62-70 record is really despite Kemp's outstanding performance. What else can he do?
Yet there's also a school of thought that Kemp wouldn't necessarily put up his outstanding numbers on a contending team, that there's a lot more pressure on players for winning teams than those in the cellar, so strong performance in a pennant race is worth more value. Even Sports Illustrated's Jon Heyman calls Kemp the "best position player in the league," while putting him 5th on his MVP ballot!
Heyman's colleague, Sports Illustrated's Joe Posnanski, wants to put an end to the theory that players on winning teams face more pressure, specifically as it relates to Jose Bautista of the Toronto Blue Jays, another MVP-caliber player on a losing team.
Sure there's pressure in a pennant race, Posnanski writes, but players are also excited about each game, feeding off the excitement of big crowds and big moments. Players are bound to play better in that environment, he states.
But on losing teams? Well, here's Posnanski's evaluation...
The reporters are few, and they're negative. Smaller crowds make it easier to hear the drunken critics. Support is much harder to come by, and there is constant, intense force demanding that you just stop trying so hard. After all: Why take that extra BP? You've got the swing down. Why study a few extra minutes of film? You've faced that hitter before. Why take that extra base? ... You're down 9-3 anyway.
These things certainly apply to Kemp. The Dodgers have been at least nine games back in the NL West every day since June 24. Only about half the tickets at Dodger Stadium are sold per game, and fewer than that actually show up to the games. And there have been one or two distractions off the field for the Boys in Blue.
Somehow Kemp has been able to put all of those things aside and continue to perform like an MVP. Even in the month of August, when no one would blame him for mailing it in, Kemp has put up a fantastic .333 batting average and .908 OPS. He has kept the Dodgers afloat in some very choppy waves, and that is incredibly valuable.
It's time to recognize that the player who provides the most value may not have the good fortune of playing with quality teammates in a pennant race; no one man can do it all in a nine-man lineup.
Matt Kemp is the NL's best player in 2011. He is the NL's most valuable player in 2011, even if baseball writers refuse to thrust the title upon him.
----------------
Reach James by email or follow him on Twitter, @JamesSantelli.