Nation and World
GOP Contenders Spar Over Iranian Nuclear Ambitions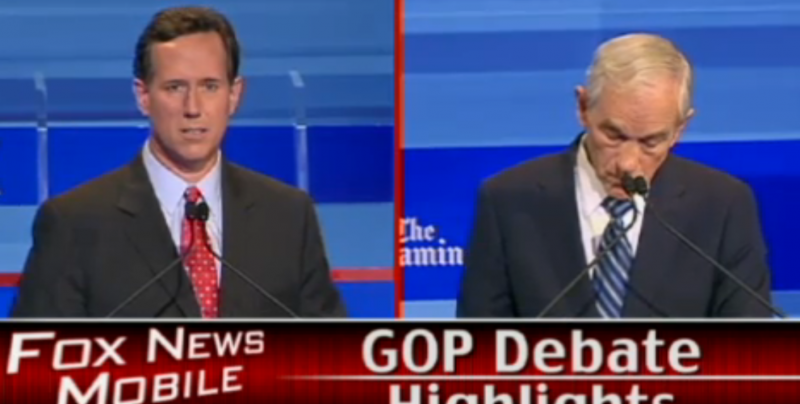 The Republican presidential debate in Iowa Thursday evening included heated exchanges on the United States' policy regarding Iran's nuclear ambitions.
During the second half of the televised debate, Texas Rep. Ron Paul and former Pennsylvania Sen. Rick Santorum clashed over the issue of a nuclear Iran.
"Why wouldn't it be natural that they might want a nuclear weapon?" asked Paul, suggesting other countries, including India and Israel, have nuclear capabilities. "Internationally they would be given more respect."
In a heated response Santorum called out Paul, suggesting the GOP hopeful is "obviously not seeing the world very clearly."
Santorum said Iran "must be confronted," describing the government as "a mullahcracy that tramples the rights of women, tramples the rights of gays, tramples the rights of people all throughout their society – and is the greatest supporter of terrorism in the Middle East and around the world."
Paul rejoined that Santorum was churning out war propaganda.
"You've heard the war propaganda that is liable to lead us into the sixth war, and I worry about that position," said Paul.
The other candidates participating in the debate, including Mitt Romney, the frontrunner according to polls, have identified a nuclear Iran as a threat to U.S. security.
This week a group of bipartisan senators called on President Barack Obama to impose "crippling sanctions" on Iran's central bank. The letter, led by Mark Kirk (R-Ill.) and Charles Schumer (D-N.Y.), was signed by 92 senators and called for increasing "economic pressures" on the Iranian regime.
Clips from the Iowa debate, which was co-hosted by Fox News and the Washington Examiner, are available here.