Technology
Can Apple's Dominance Continue After Steve Jobs' Exit?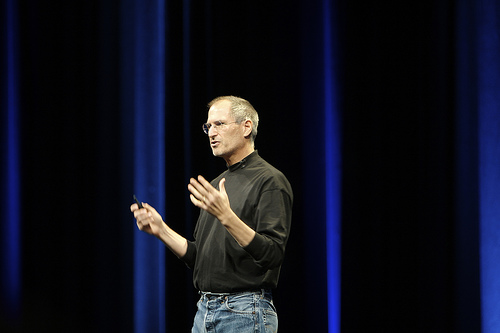 With Wednesday's retirement announcement by Steve Jobs, it's only natural to take a look back at what he's done for Apple.
The resurgence of Apple after Jobs' return in 1997 is considered one of his greatest feats, but he has had quite a supporting cast helping him. With Jonathan "Jony" Ive handling design, Bob Mansfield working on hardware, and Scott Forstall heading up iOS, Apple has effectively created and enhanced the portable device market with the iPod, iPhone, and iPad. The minds have enhanced personal computing with Mac OS X. The question now becomes, will Apple continue to see the success it's had in the past?
The answer really lies in how much of a role Jobs had in the creation of these products. If we look at the story of the iPhone, we can see that Jobs handled all the negotiations with Cingular, which AT&T bought, and eventually signed off on the product making sure it was ready for sale.
However, Jobs didn't design it, he didn't create the hardware for it, nor did he write the software. His role in the full creation of the device was minimal. The negotiations, although a huge responsibility, would have been completed regardless.
The same applies to the iPod, the device that revolutionized Apple. Engineers Tony Fadell and Jon Rubinstein have both been credited for the birth of the iPod, and although they've worked closely with Jobs, both Fadell and Rubinstein were the hands on leaders of that device. As the iPod has gone through updates over the years, many different individuals have added pieces to make it the powerhouse music player of today, most notably Ive and Forstall specifically with the iPod Touch.
What Jobs brought to the table in both of these scenarios was not the expertise of how to make the devices, but the vision. Jobs knew when the right time was to bring these products to market, and he understood the importance of the developing these devices.
When brainstorming, Jobs was considered to be the guy who really thought the idea of a portable music player could go somewhere. Similarly, the idea for the iPhone came from playing around with multi-touch display technology, which later became the iPad. That extra intangible will certainly be the missed by Apple.
Incoming CEO Tim Cook will have to maintain that sense of vision in order for Apple to continue their success, and based on early analysis, he will. Even though there will be a sense of initial worry, Jobs becoming chairman of the board should keep Apple in good hands for the foreseeable future.
Reach Ankit Tyagi here.
Follow him on Twitter @ankittya.
Best way to find more great content from Neon Tommy?
Or join our email list below to enjoy the weekly Neon Tommy News Highlights.