Film and TV
The Best (And Worst) Of Summer TV
As the summer wraps up, here's a look back on the season's biggest television series.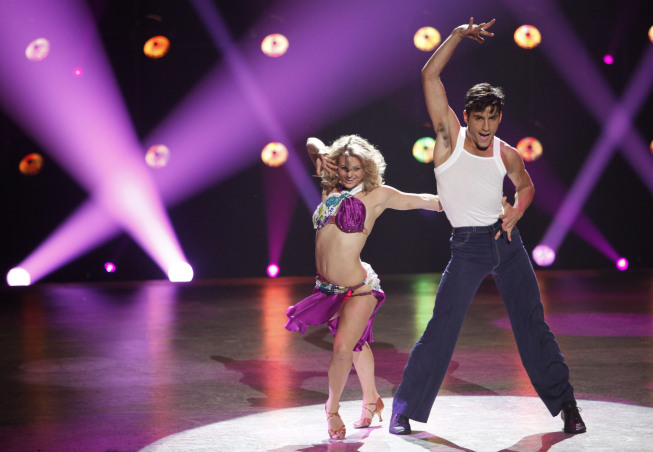 THE VOICE: Season 1
After 10 years of American Idol supremacy, NBC's "The Voice" is giving Randy Jackson and company a run for their money. The new series, which premiered in May, breathed life into the tired genre of vocal competition with its fresh, quirky concept. Its major difference from AI: blind auditions. Celebrity mentors listen to hopeful contestants with their backs turned, so their decisions are based solely on the voice, not physical appearance. Another difference: "The Voice" exudes positivity, supporting its singers instead of bashing them à la Simon Cowell. At the finale, mentor Adam Levine told Javier Colon, Season 1's winner: "You're such an amazing guy… I've got so much love for you. And it's generally really hard for me to root for someone that I don't genuinely love very much." With that kind of warmth and heart, it's easy to fall in love with "The Voice".
HIGHLIGHTS: Winner Javier Colon's show-stopping first audition of "Time After Time"; runner-up Dia Frampton's unique rendition of Kanye West's "Heartless".
SO YOU THINK YOU CAN DANCE: Season 8
Already finished its 8th season, "So You Think You Can Dance" has proved itself time and time again as a summer staple. This year was no different, as hundreds of talented dancers fought for the grand prize, touching America's hearts in the process. The competition ultimately dwindled down to four gifted performers: B-boy Tad and contemporary dancers Marko, Sasha and Melanie. In a close vote, fan favorite Melanie Moore won the competition, putting the cherry on top of a solid season.
HIGHLIGHTS: The 12 best performances, the most noteworthy being winner Melanie's contemporary dance in the Top 20.
TRUE BLOOD: Season 4
Pop culture is overflowing with vampire stories these days, but "True Blood" is one of the few that has bite. Puns aside, the HBO series' fourth season continues to prove that it's much more than Twilightesque fluff. The show chronicles the life of Louisiana-based Sookie Stackhouse and her relationships in a mysterious town of mythical creatures, which include werewolves, fairies, shapeshifters—and starting this season: witches. "True Blood" is chock full of dark humor, horror, and romance, hitting all of the emotional marks of a quality television show.
HIGHLIGHTS: Without giving away major plot points, here's a preview for the season and for the next episode.
THE BACHELORETTE: Season 7
Season after season, host Chris Harrison proclaims in promos that each new Bachelorette saga will be the most shocking, dramatic and controversial season ever. You might roll your eyes at the melodrama of it all, but the show has succeeded at keeping America on their toes. This year, dancer/dentist Ashley went on a roller coaster ride of a journey find her future husband, shedding lots of tears and wearing one too many midriff tops along the way. Despite each bump in her quest (see the highlights below) she eventually found "The One": construction manager J.P. Rosenbaum. Whether you hate or love the show, it's undeniable that the two lovebirds have genuine chemistry. As of now, they are engaged and plan on spending eternity together… which means they'll probably last another six months.
HIGHLIGHTS: Villain Bentley purposefully breaks Ashley's heart; William's ill-fated comedy roast; Chrystie, Ash's Kat Von D-wannabe older sister, bashes J.P. And of course, who could forget THE MASK?
LOVE IN THE WILD: Season 1
Take one part "Survivor", one part "Bachelor Pad", then stir. The result: "Love In The Wild", an NBC reality show where hot singles competed to find love by racing through the depths of the Costa Rican wilderness. Because what's more romantic than wading through mud and tripping over tree branches in the jungle? The missing element from "Love In The Wild" was a love story to believe in. Without an emotional draw to the contestants, the show was nothing deeper than twentysomethings hooking up and whining about mosquitoes. Where's the fun in that?
HIGHLIGHTS: None. Skip it.
BREAKING BAD: Season 4
Formerly a show that aired in the spring, "Breaking Bad" made its move to the summer for Season 4, premiering in late July. Bryan Cranston reprised his Emmy-winning role as chemistry teacher turned meth-dealing criminal Walter White. This season, Walter and his partner-in-crime, Jesse, faced the aftermath of orchestrating Gale's murder. Walter's wife, Skyler, also will take a hand in criminal activity by laundering her husband's money to support her sister. With seven episodes still left in the season, the rest of "Breaking Bad's" summer run will undoubtedly continue to prove that the show is one of TV's best dramas.
HIGHLIGHTS: Without giving away any more plot points, here's a preview for the season and for the next episode.
THE GLEE PROJECT: Season 1
For those not invested in the world of "Glee", Oxygen's "The Glee Project" was most likely off your summer TV radar. But for its niche audience of Gleeks, the reality show was a smash hit. Out of thousands of auditions, twelve teenagers were chosen to compete for a starring role on "Glee". Each episode captured a part of the "Glee" process—making music videos, singing in a recording booth, and learning dance routines. One by one, the competitors were weeded out until Ryan Murphy, Glee's creator, found his stars. Damian McGinty and Samuel Larsen each earned a guest spot in the first seven episodes of "Glee's" third season, which will premiere on September 20th.
HIGHLIGHTS: Front-runner Cameron quits the show to save Damian; a twist ending makes the final four all winners.
Other summer TV favorites still finishing their seasons:
FX's "Rescue Me" - Wednesdays at 10
MTV's "Jersey Shore" - Thursdays at 10
CBS's "Big Brother" - Wednesdays at 8, Thursdays at 9, and Sundays at 8
Showtime's "Weeds" - Mondays at 10
HBO's "Curb Your Enthusiasm" – Sundays at 10
HBO's "Entourage" – Sundays at 10:30
Reach Stephanie Case, here