Things You May Have Missed: Breaking Down the 2011 Home Run Derby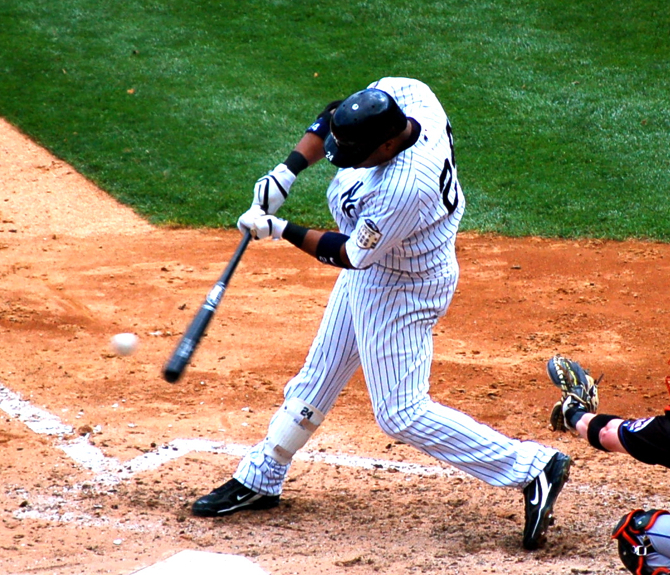 Dave Dulberg
-- The National League may have been out-homered 75-19 in the team competition portion of the Home Run Derby, but they definitely had the last laugh when it came to style. Nothing says the Midsummer Classic quite like the cotton candy kicks Matt Holliday, Matt Kemp, and Rickie Weeks were sporting.
-- Leave it to a Los Angeles Dodger not to show up when it comes to satisfying the fans. Matt Kemp's derby-low two home runs could only be appreciated by a fellow-underachiever, beleaguered owner Frank McCourt.
-- The first round swing-off was elevated to another level on Monday thanks to the two team captains, David Ortiz and Prince Fielder. Between the two, on ten swings the big boppers hit an astounding nine long balls.
-- Four batters from each side of the plate were represented in this year's derby. Good news for all you southpaws, it was the four lefties that advanced to the 2nd round.
-- On a night in which Team American League dominated the competition, it should be noted that the four representatives for the AL all hail from countries outside the United States (Bautista, Cano and Ortiz are from Dominican Republic and Gonzalez hails from Mexico).
-- Robinson Cano needed to tie a derby record with 12 home runs in the final round to win Monday night's contest. By doing so, Cano became just the third Yankee to win the power-hitting competition, joining Jason Giambi (2002) and Tino Martinez (1997).
-- To put a little bit more perspective on Cano's Derby victory, the Yankees' slugger became the first second baseman to ever win the 26-year-old contest.
James Santelli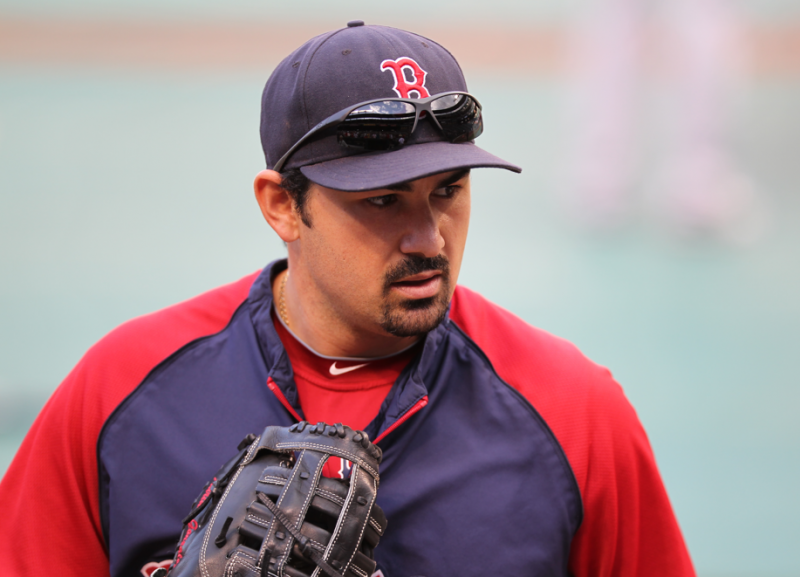 -- Adrian Gonzalez is quickly becoming a superstar at the age of 29. He flew under-the-radar for many years, playing for mediocre San Diego teams in a ballpark where offense goes to die. But now Gonzalez is making is fourth All-Star appearance, is considered by many to be the first-half AL MVP (after finishing 4th in the NL last year), and finished the night with the fifth-most home runs in Derby history. Now that he is hitting well in big-market Boston, folks are starting to pay attention. And Gonzalez is taking advantage.
-- Having Prince Fielder and David Ortiz choose this year's Derby teams seemed like a pretty good idea at the time. Fielder just did a terrible job at it. All three of his selections for the NL, Matt Holliday, Rickie Weeks and Matt Kemp, hit five home runs or less and bowed out after the first round.
There was a lot of chatter about Fielder leaving sluggers like Florida's Mike Stanton and Arizona's Justin Upton out of the Derby, especially with the Derby taking place in Phoenix, in favor of Milwaukee teammate Rickie Weeks. After Weeks swung and missed on his first pitch and went on to hit just three dingers, those snub complaints were warranted.
-- Chris Berman "Back" Count: 78
-- Chris Berman Scottsdale References: 1 (Called it!)
-- I can avoid Chris Berman on NFL Draft night by flipping to NFL Network. But I can't yet do so on Derby night. Time to step up, MLB Network.
-- In a scary moment that called back to this past week's tragedy in Texas, a man almost fell into the pool area at Chase Field while reaching for a home run ball.
-- It was fortunate that the finale of the Derby between Cano and Gonzalez was so exciting, because the first round, which lasted almost two hours, was not. The 41 total homers in the opening round was the lowest since 31 at AT&T Park in 2007.
-- This pretty much sums up the night.
---------------------------
Reach Dave by email. Reach James by email or follow him on Twitter, @JamesSantelli.