MLB
MLB All-Star Game Rosters: Snubs and Less-Than-Deservings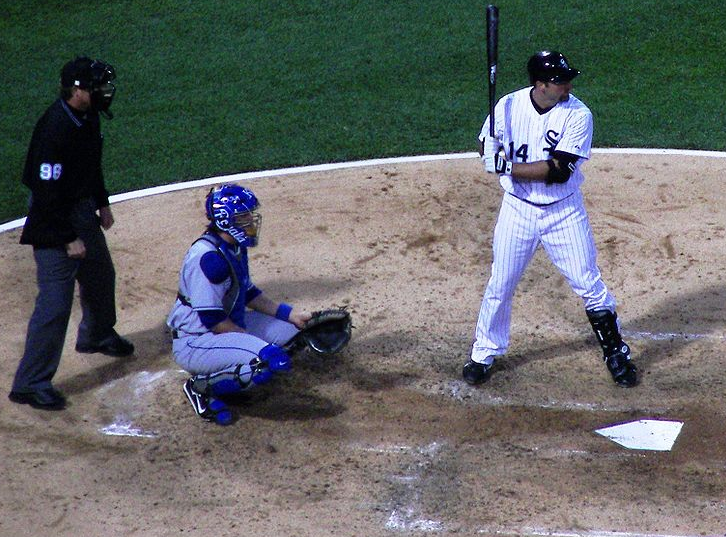 Every year, after the MLB All-Star Game rosters are announced, fans and baseball writers across the nation lament the players who were left off, the "snubs." It's easy to throw names out of players who seem to be All Star-worthy, but didn't make this year's Midsummer Classic in Phoenix.
We're going to tie it all up. Here is a list of eight All-Star game snubs, and the eight players that left us scratching our heads as to why they were named to the team instead. And it shouldn't be a surprise that many less-than-deserving players only got onto the team because of a manager favoring his own players.
The full rosters can be found here.
American League
Snub: White Sox 1B Paul Konerko
Konerko has been an offensive machine for the Chicago White Sox this year. He is fourth in the American League in OPS (.954) and home runs. The 35-year-old has the poor fortune, though, of being just behind fellow first basemen Adrian Gonzalez and Miguel Cabrera in OPS, both of whom were deserving All-Stars.
Less-Than-Deserving: Yankees C Russell Martin
For some reason, AL manager Ron Washington is carrying three catchers on the team, while the NL is only bringing two. Baltimore's Matt Wieters made the squad as the Orioles' only representative, but Martin is pretty much an empty glove. He ranks fifth in OPS (.723) among AL catchers with at least 150 plate appearances, and will bring a sorry .223 batting average to Phoenix.
Snub: Tigers SS Jhonny Peralta
How does the man who leads all American League shortstops in OPS (.898) and wins above replacement level (3.2) get left off the All-Star team, not to mention the five-man final vote?
Less-Than-Deserving: Yankees SS Derek Jeter
Blame the voters for this one. Jeter is sixth among qualified AL shortstops in on-base percentage (.324), eighth in OPS (.649), and is still a below average fielder. But the Yankees fans (and sentimental fans of other teams) voted in the Yankee captain. There is hope for Peralta, though, who could be Jeter's replacement if the Yankee shortstop is not back from injury by next Tuesday.
Snub: Rays 2B/RF Ben Zobrist
Zobrist is not only a great hitter (.347 OBP, .810 OPS), but is also strong defensively at multiple positions. His ability to hit well and play second base and right field puts him fifth in the AL in wins above replacement level (4.0), and have some mentioning him in the MVP race. Zobrist would be a quality, versatile player for the AL if he wins the "Final Vote."
Less-Than-Deserving: Rangers DH Michael Young
Young was moved to the designated hitter position after years of defensive struggles in the infield. His OPS is almost equal to Zobrist's (.811), but he can't play very good defense. Somehow the players didn't think Zobrist was more deserving than Young, and chose the Ranger to the team instead.
Snub: Mariners SP Michael Pineda
Pineda is well on his way to AL Rookie of the Year honors as one of the best starting pitchers in the American League. He is sixth in the league among starters in ERA (2.65), third in strikeouts per nine innings (8.7) and seventh in walks and hits allowed per inning pitched (1.03). And he's not even in the "Final Vote." Pineda may still make the team if a pitcher who starts on the Sunday before the All-Star Game isn't allowed to play.
Less-Than-Deserving: Rangers SP C.J. Wilson
We've got some Rangers bias from Ron Washington in this case. Wilson is 16th among starters in ERA (3.14), 14th in strikeouts per nine (7.7) and 22nd in WHIP (1.23). Wilson is a good pitcher, but Pineda has been far better.
National League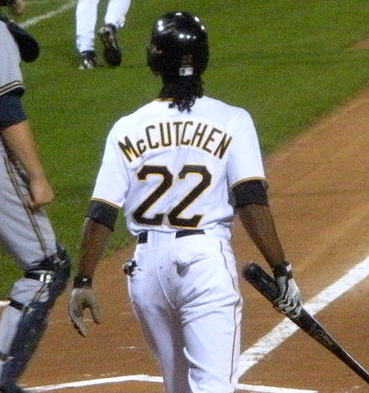 Snub: Pirates CF Andrew McCutchen
This is perhaps the most noteworthy snub of them all. McCutchen is second among ALL National League players (not just outfielders) in wins above replacement level (4.6), which takes into account offense, defense, and baserunning ability. The 24-year-old is fifth among NL outfielders in offensive category weighted on-base average (.392) and third in defensive metric Ultimate Zone Rating (6.9). And he is also not available for fans to vote in during the "Final Vote."
Less-Than-Deserving: Mets RF Carlos Beltran
Beltran is worse than McCutchen offensively (.864 OPS vs. McCutchen's .884), defensively (-0.5 UZR vs. 6.9), and on the basepaths (0.2 vs. 0.5, according to FanGraphs). And McCutchen plays the tougher center field position. So how did he make it? Your guess is as good as mine. And as good as these guys'.
Snub: Padres 3B Chase Headley
Headley has quietly been having a career year. "Quietly" because it's coming for struggling San Diego. He only has two home runs (playing in spacious Petco Park doesn't help), but Headley leads all qualified NL third basemen in batting average, on-base percentage, and OPS. That sure sounds like an All-Star.
Less-Than-Deserving: Braves 3B Chipper Jones
39-year-old Chipper Jones may eventually make his way to Cooperstown. But for now, he doesn't have All-Star numbers. He is fourth among qualified NL third basemen in batting average and OPS, behind both Headley and the Cubs' Aramis Ramirez, and his defense is not what it once was.
Snub: Braves SP Tommy Hanson
Less-Than-Deserving: Giants SP Matt Cain
Player A: 9-4, 2.62 ERA, 9.8 K/9, 1.06 WHIP
Player B: 7-4, 3.02 ERA, 7.5 K/9, 1.09 WHIP
Player A is Tommy Hanson. And Player B is Matt Cain. Clearly, Giants and NL Manager Bruce Bochy didn't play the blind taste test, he just picked the guy who helped him to a World Championship, along with fellow Giants Tim Lincecum and Ryan Vogelsong. Hanson may still be an All-Star, though, if Cain starts next Sunday and is ineligible to pitch in Phoenix.
Snub: Reds RP Francisco Cordero
Besides the Pirates' Joel Hanrahan, who is a perfect 24-for-24 in save opportunities, Cordero has been the best closer in the National League. He is first among NL closers in WHIP (0.85) and opponents' batting average (.157) and second in earned run average (1.53).
Less-Than Deserving: Giants RP Brian Wilson
The players choose the San Francisco closer instead of Cordero. Wilson, beard and all, is thirteenth among NL closers in WHIP (1.42), 11th in opponents' batting average (.228), and tenth in ERA (3.03). He also has converted just 86% of his saves, compared to Cordero's 89%. But the players voted in The Beard, giving Bruce Bochy four of his own pitchers on the NL All-Star roster.
Correction: An earlier version of this article implied that Brian Wilson and Michael Young were selected by their managers to the team. In fact, the two players were chosen in a vote by the players. The mistakes have been corrected, and Neon Tommy regrets the errors.
-----------
Reach James by email or follow him on Twitter, @JamesSantelli.