Daniel Radcliffe Admits Drinking Problem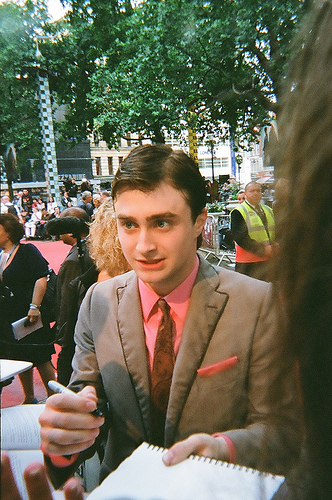 Just call it Harry's hooch.

The entertainment world is abuzz with the news that Daniel Radcliffe has a problem with alcohol, as he admitted in an interview with British GQ.

"I became so reliant on it to enjoy stuff," he told the magazine. "There were a few years there when I was just so enamored with the idea of living some sort of famous person's lifestyle that really isn't suited to me."

Radcliffe said his drinking started to get out of control in 2009, while he was filming "Harry Potter and The Half Blood Prince."

The 21-year-old actor decided cut out alcohol when he realized he wasn't someone who "goes to parties and has a couple of drinks and has a nice time."

Radcliffe credited getting clean with helping his career. Among his post-Potter pursuits have been a turn on Broadway leading the cast of the musical "How to Succeed in Business Without Really Trying", and a Canadian film called "The Woman In Black," to be released next year.

Some critics are crying foul, suggesting Radcliffe's admission is little more than a publicity stunt as the release date for the last installment of "Harry Potter" approaches.

In MTV's report on the story, the network cited a 2010 interview in which Radcliffe declared being uncomfortable being seen as a role model.

"I don't look at myself as a role model," Radcliffe told the network. "If people want a role model, Harry Potter's a very, very good role model. He'll be fixed in that permanent lovely way, and so those are the role models you want."

_______________________________

Reach Kate by email, or follow her on Twitter.