Sports
College Football Preview: No. 5 Boise State
(Neon Tommy will be previewing the 2011 College Football Season throughout the summer. You can find links to each of our Top 25 previews here. Today, we preview the team ranked 5th, the Boise State Broncos.)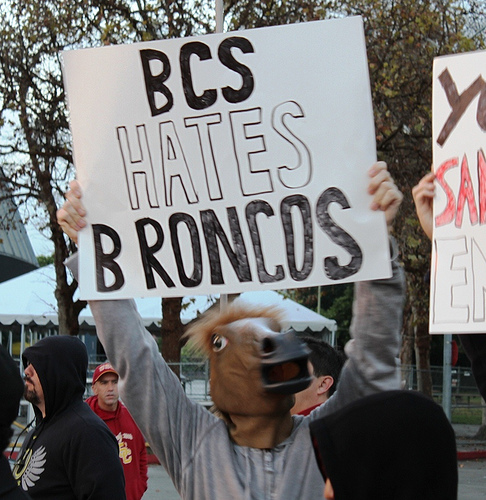 Head Coach: Chris Petersen (61-5 in five years at Boise State)
Boise State's 2010 Season: 12-1, 7-1 in the WAC
Offensive analysis:
--Seven returning starters
--Impact Players: QB Kellen Moore, RB Doug Martin, LT Nate Potter
--45.1 points per game (second in the nation)
Expectations are high once again in the Gem State, and for good reason. With quarterback Kellen Moore back for his senior season, Boise State, despite moving from the WAC to the Mountain West Conference, still figures to post double-digit wins, finish the season ranked in the top ten and possibly earn a spot in the BCS title game--which would be the first for any school from a non-automatic qualifying conference. While the Broncos do lose top wide receivers Austin Pettis and Titus Young, they return their leading rusher from a season ago in Doug Martin, who finished with 1,260 yards and 12 touchdowns on the ground. Also returning is one of the country's best offensive lines. In 2010, the O-line helped Martin to average 6.0 yards per carry, and Moore was sacked just six times. But while the transition from 2010 to 2011 should be relatively seamless for an offense that averaged 45.1 points and 521.3 yards a game, head coach Chris Petersen will be forced to deal with the departure of offensive coordinator Bryan Harsin, who left to take on a similar position with Texas. Replacing Harsin will be wide receivers coach Brent Pease, who previously served as the offensive coordinator at Kentucky and Baylor before arriving in Boise in 2005. Pease, a former quarterback with the NFL's Houston Oilers, is expected to give Moore, who is 38-2 as a starter, plenty of opportunities to showcase his skillset.
Defensive analysis:
--Seven returning starters
--Impact players: DE Shea McClellin, LB J.C. Percy, S George Iloka
--12.8 points allowed per game (2nd nationally)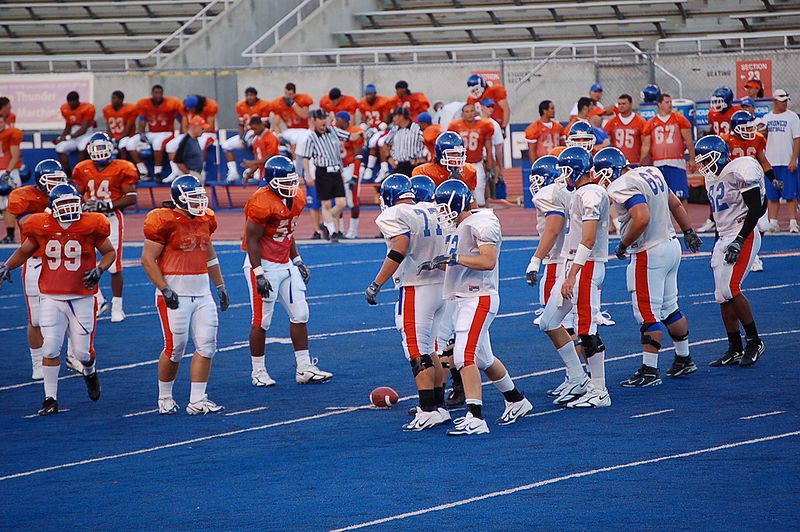 While the Broncos' offense typically gets most of the attention, the defense was rather formidable in its own right last season. And they return a bulk of that defense--a defense that was second nationally in scoring, second in total defense, seventh in rush defense and fourth in pass defense (all top in the WAC). Headlining its defensive front remains the defensive line, which returns three starters from a year ago in DE Shea McClellin, who finished with 9.5 sacks, as well as senior DTs Chase Baker and Billy Winn. The front seven, including the linebackers, should be fine this season, but the secondary is where most of the question marks are, as the Broncos must replace All-WAC safety Jeron Johnson and cornerback Brandyn Thompson. Last season, the Broncos held their opponents to single digits six times, and with most of their starters back it seems quite possible that they could match their 2010 numbers.
Strengths:
Experience. With Petersen still roaming the sidelines and with Moore under center, the Broncos appear poised to once again finish in the top ten and possibly crack the BCS. Under Petersen's watch, they have won two Fiesta Bowl titles, but this season they're at least hopeful that a spot in the BCS title game could be within their reach.
Area of Concern: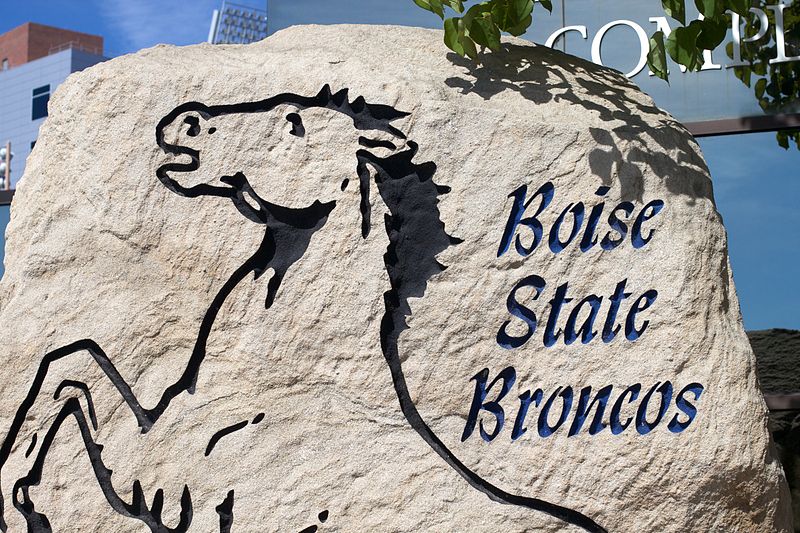 Pressure. Considering Petersen has lost just five games in five years, there's enormous pressure this season for the Broncos to deliver on the preseason hype – even considering the team's move from the WAC to the Mountain West Conference. The Broncos will not only be expected to dispose of conference foes such as Colorado State and UNLV, but also win handily--scoring near 50 points a contest. Style points matter for Boise State, and you have to wonder whether they can match last year's offensive output when you factor in a tougher schedule in 2011 that features a Sept. 3 contest against Georgia in Atlanta and a more challenging conference slate.
Final Thoughts:
Boise State is hoping to take the next step as a program, which means earning a bid to play for a BCS national championship. Under Petersen's watch they've cracked the BCS party twice as an at-large team, winning two Fiesta Bowl titles, but they're hopeful at least they could finally take home crystal ball. They might not have the strength of schedule to bypass a one-loss SEC team, but with marquee games against Georgia and TCU, they do have some opportunities to impress voters should they finish the year undefeated.
________________________
Joey is the Sports Editor for the Daily Trojan. Reach him by email or follow him on Twitter.