Sports
College Football Preview: No. 17 Virginia Tech
(Neon Tommy will be previewing the 2011 College Football Season throughout the summer. You can find links to each of our Top 25 previews here. Today, we preview the team ranked 17th, the Virginia Tech Hokies.)
Head Coach:
Frank Beamer (240-118-4 overall, 198-95-2 at Virginia Tech)
Virginia Tech's 2010 season:
11-3 (8-0). Lost to Stanford in the Orange Bowl.
Offensive Analysis:
-- Six returning starters
-- Impact Players: RB/KR David Wilson, WR Jarrett Boykin
The 2010 Virginia Tech season was one of Frank Beamer's most memorable. It epitomized the lunch pail, blue-collar work ethic the Hokies have become synonymous with.
Their 11-win season was again the combination of talented players and veteran leadership that saved a season after two devastating loses to begin the year. Four-year starting quarterback Tyrod Taylor has moved on, making way for sophomore signal-caller Logan Thomas. Thomas is a big, physical quarterback who shined brightly throughout Spring Ball.
Thomas will be without two of the mighty trio of running backs that led the way for the Hokies in 2010. Ryan Williams and Darren Evans decided to enter the NFL Draft early. However, ACC All-American kick returner David Wilson will look to take pressure off of Tech's young quarterback. Wilson ran for 619 yards last season on just 113 carries.
One of the most physical offensive lines in the countries returns four of five starters and the receiving corps returns five of the six reception leaders from 2010. Receivers Jarrett Boykin, Danny Coale, and Dyrell Roberts combined for 113 catches and 11 touchdowns last year.
Defensive Analysis:
-- Seven Returning Starters
-- Impact Players: ILB Bruce Taylor and CB Jayron Hosley
Depth and returning leadership highlights what could be one of Tech defensive coordinator Bud Foster's best defenses yet. The back seven replaces just one starter while 2010 All-American cornerback Jayron Hosley leads a talented secondary.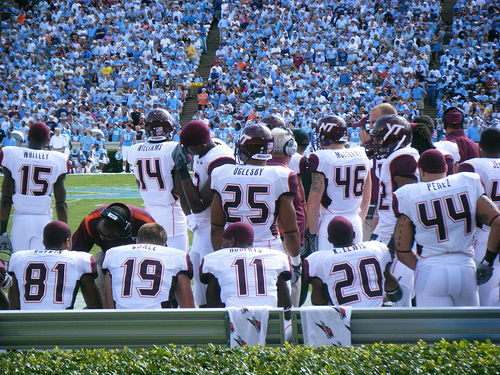 With veterans in the secondary, look for Foster to employ his blitz-happy defensive scheme that has seen great success during his tenure at Virginia Tech.
Foster's trio of starting junior linebackers--Lyndell Gibson, Bruce Taylor, and Jeron Gouvela-Winslow--will look to build off a 2010 season where they held nine opponents to 21 points or less.
Strengths:
With one of the weakest non-conference schedules, and another weak ACC to boot, no one should be surprised by another 10-win season for Beamer and company. The Hokies begin the 2011 season with four non-conference games that will build their young quarterback's confidence before ACC play.
If Tech can get by two home games in early October against Clemson and Miami (FL), and not stumble during an easy non-conference schedule, the Hokies could be looking at a potential undefeated season.
Areas of Concern:
An inexperienced quarterback might be worrisome, but a thin group of running backs could make or break the 2011 season for the Hokies. If RB David Wilson gets injured and can't perform as the number-one running back, Logan Thomas could be working through some growing pains throughout the season.
More than anything, Thomas needs a reliable run game to take some of the pressure off of his shoulders--especially in third and short situations. Thomas's mobility and size will most certainly be utilized if the RBs falter.
Final Thoughts: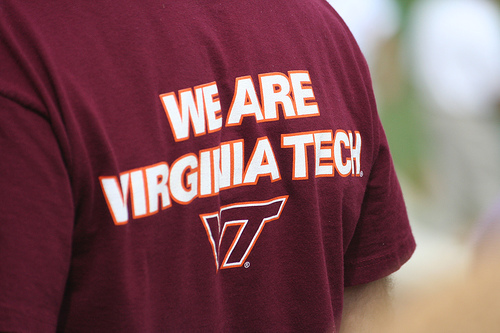 The one thing that has eluded Frank Beamer during his illustrious career is a national championship.
If the stars align--Thomas leads, defense dominates, and "Beamerball"persists--the Hokies could be looking at a potential ACC Championship showdown with the Florida State Seminoles for a shot at the BCS National Championship game in New Orleans.
__________________________
Reach Eric by email, or follow him on Twitter.