Opinion
Sammi Says: Long-Distance Relationships, Cheating, And Appeasing Parents
Is the glass half empty, half full, or twice as large as it needs to be? – Unknown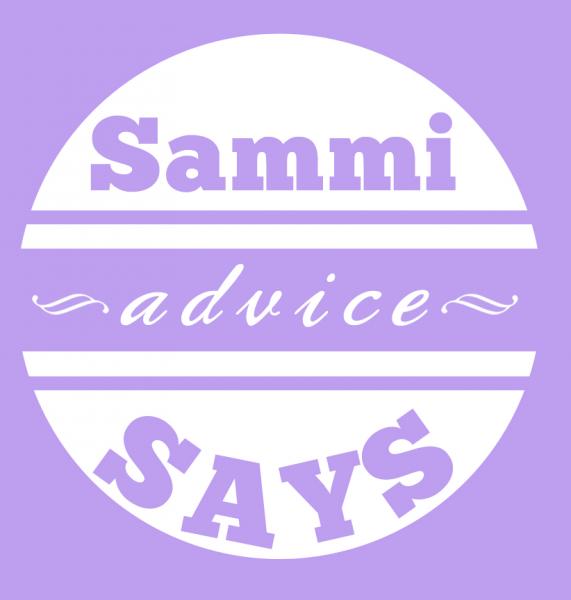 Hey everyone! Thank you so much for the questions submitted this week! I really enjoyed reading them and hope that these responses can help in some ways. Here we go!
Question: I'm a liberal-arts major, but my parents are pressuring me to switch to something that makes money aka something career oriented. I want to study what I'm interested in, but I'm spending their money to do it so I feel guilty ignoring them.
Sammi Says: There are definitely a lot of ways to go about handling a situation like this. I understand where your concerns come in and it sounds like you're early enough in your college education to be still dealing with the possibility of changing your major. If you want to compromise with your parents, it doesn't hurt to pick up a minor in something that your parents consider "career-oriented" while still maintaining your own interests. One of the biggest things to keep in mind is that you will want to start looking for career paths early instead of just areas of interests. Figure out what the job options are for the major that you're interested in and if your parents can see that you have a solid end-result, they are much more likely to accept your choices. Just remember that you don't want to wake up one morning, look in the mirror, see yourself at a midlife crisis, and realize that you hate the hell out of your job. Trust me, just because you have a job that will make money doesn't mean that you will be content with your life.
Question: I'm thinking about trying a long-distance relationship, some people say it's a good idea, but a lot of people think I'm crazy for considering it. Note: I've been dating the guy for three months. Is that too short to commit to one?
Sammi Says: You know what? Every relationship moves at a different pace. Some people could be together for years and still not be ready to handle long distance. There are a few concrete factors to consider though: How long is the distance? Can you financially make frequent trips to see one another or even have the time to commit to doing so? Do you have a cellphone with a battery life that can withstand the inevitable long phone calls? A good webcam? Trust, however, is the basis of all relationships. If you think you guys have that, have faith and optimism, then go for it.
Question: A while ago, my friend started cheating on his girlfriend. I think his girlfriend's starting to catch on too. She keeps asking me questions about where he is. I respect his girlfriend too much to lie to her for him, but I don't want to betray my friend. Also – if I ignore his girlfriend and stop answering her questions or say its not my place to tell her, she'll know something's up…so I'm kind of stuck.
Sammi Says: That is an extremely difficult situation and I am sorry that you got caught in the middle. But to be honest, there are two types of people in the world: those who do things and those that watch idly by. I don't want you to feel like you're betraying your friend but evaluate who the victim is in this situation. Also, remember that in this case, staying neutral and helping him hide it is picking a side. Approach life with your morals, if you're not the type of person who cheats, then don't condone it. I am not saying take matters into your own hands and tell the girlfriend. However, you don't enable this guy. Give your friend a chance to come clean. If he doesn't, you never want to be an accomplice to something like this.
Please, continue to send in your questions. The questions can cover just about everything: school, relationships, family, anything! If its something I know nothing about, I would be more than happy to research and find out. Hope you guys have a great week!
Email questions here or leave them on the comment box.