Opinion
Obama Meets With Gabon's President Despite Criticism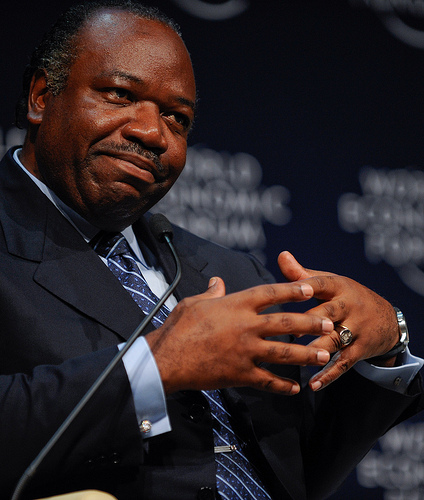 On Thursday, despite questions over whether such an invitation was appropriate, President Barack Obama met with President Ali Bongo Ondimba of Gabon, a small West African nation whose government is accused of rampant human rights abuses and systemic corruption. The meeting, which was private, took place in the Oval Office.
White House press secretary Jay Carney said Wednesday that Gabon's president has a "less than sterling" record. Carney also said that Gabon holds a "rotating presidency on the U.N. Security Council" and said the U.S. considers Gabon to have voted in ways which are "very helpful" in the United Nations.
According to an ABC News report, the White House considered Thursday's meeting "very important" due to Gabon's "reform efforts" which Obama's administration supports.
Ali Bongo Ondimba was elected president after his father, Omar Bongo, died two years ago. Bongo's family empire, according to ABC News, is "allegedly the product of corruption" and has an estimated worth of hundreds of millions of dollars.
ABC News notes:
". …The Bongos' lifestyle is a stark contrast to how most people live in Gabon, a French-speaking West African country the size of Colorado that is home to 1.5 million people. Oil revenues make Gabon one of Africa's most prosperous countries, but it is also a place where some families are still forced to pick through garbage to eat. One third of the population lives on $2 per day. …"
Read more here.
The U.S. State Department's annual Human Rights Report has documented Gabon's dismal human rights record. According to its last annual report, problems in the small country include ritualistic killings, lengthy pretrial detention and poor prison conditions, excessive police force, discrimination against women and social minorities, and restrictions of the press.
The controversial meeting with Gabon's president comes just two days after the Obama administration came under fire because it "sided with Hugo Chavez and various Latin American despots against Britain in a declaration over the Falkland Islands by the Organization of American States (OAS)," according The Telegraph.
What do you think? Should President Obama have met with Gabon's president?