Music
My Morning Jacket At The Pantages Theatre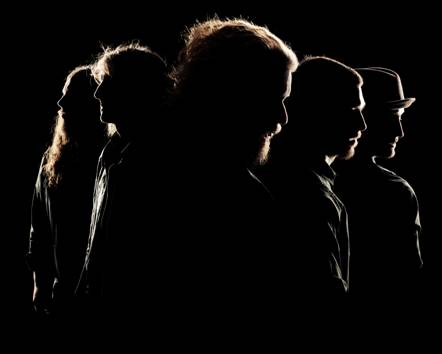 Over the course of the last few years, the band, My Morning Jacket, has grown into a power-hungry behemoth. Their sound is tighter and louder. Taking the lo-fi wonder of their early material and cranking the volume, they are ready to kill.
Their high energy was showcased in songs like "Off the Record," where reggae-infused rhythms delve deep into a carnivorous and dark breakdown, and "Holdin' on to Black Metal," where MMJ enlisted backup singers to aid their seriously throwback vibe. This song truly shines live, a fun and twisted party of a tune with a mysteriously dark tone.
Like the rest of Circuital, "Dark Metal" truly comes to life in a live setting.
While the entire band shared the spotlight, multi-instrumentalist Carl Broemel, in particular, used his guitar and saxophone to add a deep layer of sound that truly lifted the music. One of the best moments of the show came as he lead the band through his original song "Carried Away," an acoustic slow-burner that recalls the band's earlier years.
My Morning Jacket closed with "Mahgeetah," a brilliant song that proved that they are a band unlike any other. James' majestic and spiritual voice rose above the warm guitar-heavy melody. The yellow and white glow of the lights congealed with the celebratory playing of the band as they conjured an energy all of their own. We were only lucky enough to share this trip inside Jim James' beautiful brain. The architecture in there is real nice.
SETLIST
Victory Dance
Circuital
The Day is Coming
Wordless Chorus
Off The Record
Touch Me I'm Going To Scream Pt. 2
First Light
You Wanna Freak Out
The Bear
Wonderful (The Way I Feel)
Outta My System
Lay Low
I'm Amazed
Slow Slow Tune
Movin Away
Carried Away
Gideon
Holdin' On To Black Metal
Anytime
One Big Holiday
Steam Engine
Smokin From Shootin
End of Run Thru
Mahgeetah
Reach Samuel Schulte here