Entertainment News
"Jackass" Star Ryan Dunn Dies In Car Crash At 34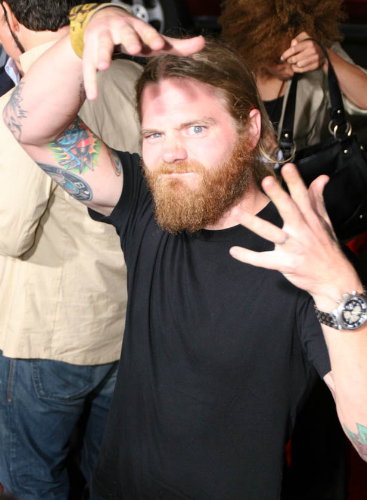 Less than a year after the release of "Jackass 3," stuntman Ryan Dunn has died at the age of 34.
The West Goshen Police Department in Pennsylvania found Dunn's Porsche in flames at 3 this morning. Police believe that Dunn was speeding at the time of the accident.
Pictures on his Twitter from two hours before the crash showed Dunn drinking with two male friends. However, it is uncertain whether he was drunk at the time of the crash.
There has been some Internet speculation that his car crash was simply a stunt to promote Dunn's career. But MTV's reaction to the accident contradicts the rumor.
"He made us all laugh and had the tireless enthusiastic approach to life of your favorite middle school friend," said MTV President Van Toffler. "Our thoughts and deepest condolences are with Ryan's family and friends. The Jackass brotherhood will never be the same."
Some of the reactions on Twitter, however, are less sympathetic. Film critic Roger Ebert posted two tweets on the topic. The first said that Dunn's Porsche "flew through 40 yards of trees" and the second said, "Friends don't let Jackasses drink and drive."
Other than the Jackass franchise, Dunn was a member of the CKY Crew with Bam Margera. He appeared on Margera's MTV show "Viva La Bam," competed with co-star Steve-O Glover on "Minute to Win It" and co-hosted "Proving Ground."
Reach Lindsay Berg here