MLB
Giants Need To Keep Perspective On Posey Collision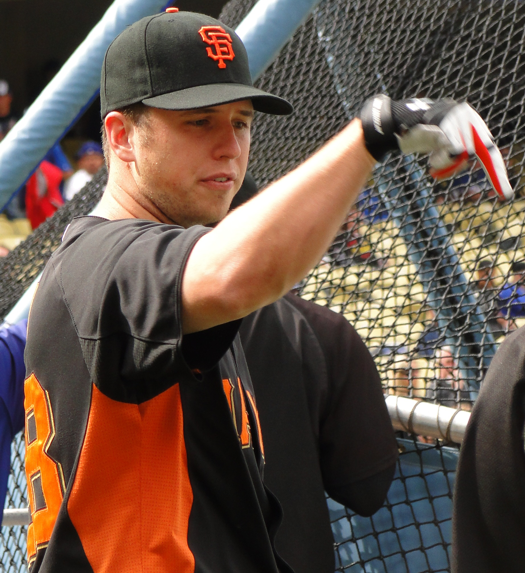 On May 25, the San Francisco Giants season took an unexpected turn as they lost perhaps their best player for the remainder of the season.
After the Giants scored four runs in the bottom of the 9th to force extra innings with the Florida Marlins, spirits were high around AT&T Park, but that sentiment changed on a dime. In the top of the 12th inning, Florida's Emilio Bonifacio skied a ball to right field with one out. Scott Cousins, the potential winning run, tagged up from third base and set up a play at the plate. A great throw from Nate Schierholtz in right field led to a nasty collision between catcher Buster Posey and Cousins.
It was immediately apparent that Posey was in serious pain as he writhed on the ground in pain and had to be helped off the field. The next day, it was determined that Posey had a broken leg and torn ligaments in the ankle, injuries that would keep him sidelined for the rest of the 2011 campaign.
Reaction to the collision from Giants management and fans continues to stream in, more than a week after the incident.
Thursday, general manager Brian Sabean went on local radio station KNBR and spoke bluntly and harshly about Cousins.
"If I never hear from Cousins again or he never plays another game in the big leagues, I think we'll all be happy," Sabean said on The Razor and Mr. T show. "He chose to be a hero in my mind, and if that's his flash of fame, that's as good as it's going to get, pal. We'll have a long memory."
Sabean's comments are extremely inappropriate. Like the fans, he has a right to be angry that one of the franchise's faces is out of commission. However, it's irresponsible to call Cousins out and insinuate that there will be on-field retribution. The Giants are likely to give Cousins a good plunking when the two teams meet in August, but it is not Sabean's responsibility to rile up the fan base with incendiary comments. The GM should keep quiet and let the players settle it on the field.
According to the Boston Globe, "A teammate said Florida Marlins rookie Scott Cousins has been receiving death threats despite repeatedly apologizing for a collision with San Francisco Giants star Buster Posey."
Is the memory of Giants fans that short? On Opening Day, a Giants fan was beaten into a coma outside of Dodger Stadium in a tragic incident. A few weeks later, players from the Giants and Dodgers met on the field to advocate a peaceful atmosphere and to let the passion of baseball remain on the field.
Anger directed at Cousins is futile and unwarranted. Cousins's play fell not only within the rules of baseball, but also the accepted practices. Catchers have been taking shots from runners bearing down the line for quite some time. The collision draws ire because it knocked Posey out for the season, but it was cleaner than the hit Prince Fielder bestowed upon replacement catcher Eli Whiteside two days later in Milwaukee. Out by ten feet, Fielder charged home and threw a forearm to a standing Whiteside's throat as he tried to knock the ball from the catcher's glove.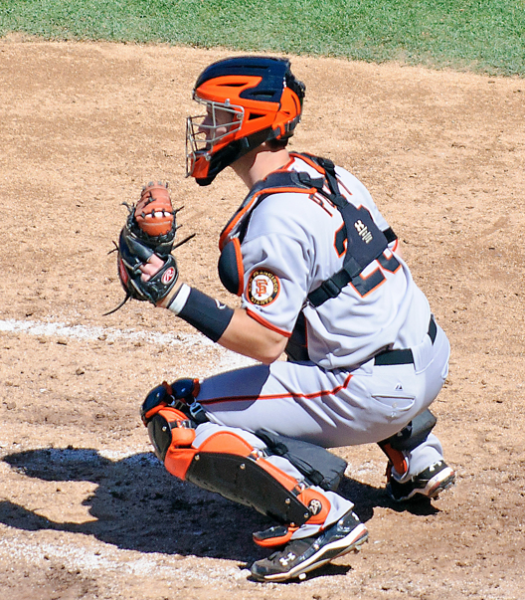 Watch the replay of the Posey collision. The throw clearly beats Cousins to the plate, and he had a split-second to decide between two options. He could either hook slide to try to get around Posey's tag, or he could try to railroad Posey and try to lodge the ball loose. Although Posey dropped the ball, Cousins had to assume it was in Posey's glove. With that in mind, he elected to attempt to lodge it loose and score the go-ahead run.
Although he received the brunt of the collision, Buster Posey is not completely innocent in this instance. He did a terrible job of setting himself for a potential hit. Posey might have left a slight lane for Cousins to try and slide around, but he left his leg underneath himself in an awkward spot. If he had positioned himself in a better manner, the injury might not have occurred.
Giants fans certainly have a right to be frustrated. Posey was starting to heat up, use all fields, and finally record extra base hits. He also has a cannon behind the plate and expertly managed one of the best pitching staffs in all of baseball. Now, Eli Whiteside is behind the dish. Heading into Saturday, Whiteside is batting an abysmal .176 and teams are intentionally walking Brandon Crawford, who has been in the majors eight days, to get to Eli.
But there is a difference between frustration and anger. Lament Posey's injury, but don't threaten the player who caused it. After all, it was a clean hit.
----------
Reach Alejandro by email here. Follow him on Twitter, @a_madrid07.