Sports Podcasts
The Bart and Bombi Show: Talking SC Football With Tony Burnett Edition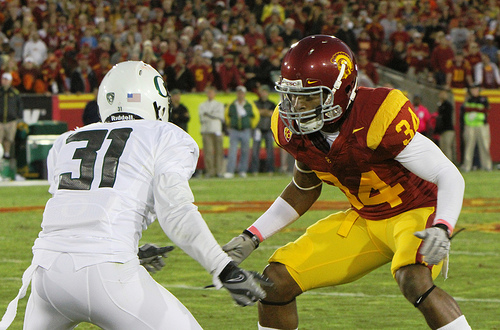 Joe and Bombi have been promising you some special guests this summer and they've already delivered:
Fan favorite, USC starting defensive back, Tony Burnett is in the booooooooooth!!
Bombi pulls no punches and hits Tony with all the questions.
What's the NCAA's problem?
Could Pete Carroll have disappeared any faster?
How's Lane Kiffin doing and what does it actually feel like to be a Trojan football player?
Tony Burnett takes on all these questions and more.
Do not miss this one!
To Listen To The Bart and Bombi Show, click below:
You may need: Adobe Flash Player.