Sports Podcasts
The Bart and Bombi Show: Tony Burnett Hijacks The NBA Finals Edition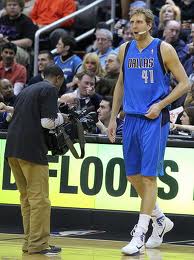 The NBA Finals are chugging ahead full steam and things are unfolding just like Joe and Bombi told you they would.
But now, it's do or die. The guys believe that the winner of Game 5 will win it all.
The guys break down Miami's chances of pulling out Game 5 in Dallas and what the repercussions will be when they don't.
Joe and Bombi both have Dallas going all the way, but they bring in a third Dallas supporter just to make it official:
USC starting defensive back Tony Burnett.
The three SoCal Lakeshow fans reluctantly throw their support behind Dallas and tell the fans why.
The guys shut down the show by deciding who they would build their team around if they had to choose between D-Wade, Dirk and LeBron (hint: D-Wade in a landslide).
Don't miss this one folks...
To Listen To The Bart and Bombi Show, click below:
You may need: Adobe Flash Player.