Sports Podcasts
The Bart and Bombi Show: Joe and Bombi Go Back To Their Little Lives Edition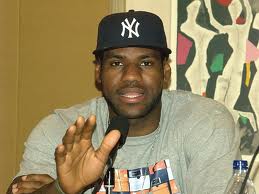 IF FEELS SO GOOD TO BE RIGHT!
Tony Burnett, Joe and Bombi all called Dallas Mavericks in six and they were proven right.
Now what?
While Tony Burnett is still a badass, Joe and Bombi must now go back to their little lives as lowly sports podcasters, living the life in LA.
Instead of a Lakeshow parade, the guys take their "We told you so" victory lap, breaking down the NBA Finals and focusing on the legacies of Dirk Nowitzki and LeBron "The Invisible All-Star" James.
And the boys shut the show down with a whole three minutes of priceless analysis of the Stanley Cup Finals.
What's in the water in Vancouver?
Is Tim Thomas really a MAN-BEAR-PIG?
Tune in and find out...
To Listen To The Bart and Bombi Show, click below:
You may need: Adobe Flash Player.