Sports
USC Sanctions Appeal Denied By NCAA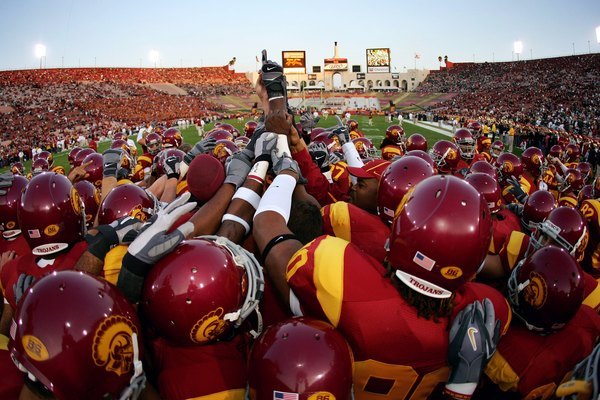 USC's appeal to the NCAA to reduce sanctions to the football team has been denied,
according to USCfootball.com
.
Citing "multiple sources inside and outside the university", the website declared that the NCAA Infractions Appeals Committee, which has been hearing USC's unreleased appeal since January, has officially handed down a verdict upholding the sanctions put in place last year.
The USC Athletic department issued the following statement Wednesday:
"USC has received a response from the NCAA regarding our appeal of NCAA sanctions. However, under NCAA rules, we cannot comment on this response until the NCAA releases the decision to the public tomorrow morning."
Among the items believed to be included for consideration in USC's appeal were the reduced number of scholarships for incoming players (a loss of 30 over three years, beginning with last season) and the imposed two-year ban on post-season play, which also went into effect last season.
USC athletic director Pat Haden and university president Max Nikias had hoped the ban would be lifted in time for USC to be eligible for the inaugural season of play in the newly minted Pac-12 division.
Following a four-year investigation, the sanctions against the football program were announced last June, as a result of improper benefits received by former SC standout Reggie Bush.
Along with the loss of scholarships and the so-called "bowl ban", the sanctions included four years of NCAA probation and vacating numerous victories from the 2004-2005 season in which Bush played.
The sanctions were widely considered the harshest ever imposed on a Division I-A football program.
_________________________________
Reach Kate by email, or follow her on Twitter.