Living
Neon Tommy Runs The Gladiator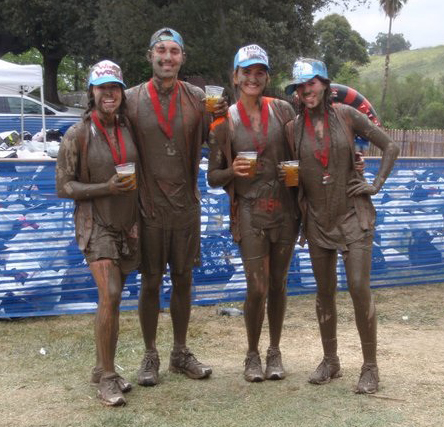 Four Neon Tommy staffers — Arts editor Jason Kehe and writers Laura Nelson, Sophie Gosper and Kylie Clark — made the rash decision to participate in last weekend's Gladiator Rock'n Run, a 5-kilometer, obstacle-heavy course through the muddy hills of Anaheim. None of them are runners, but they all survived the race — and were rewarded with bruises, some good beer and fond memories. Here are some of those memories, in their own words.
Laura Nelson, senior staff reporter:
My nerves mounted as the race time got closer — I'd been training for a 5K earlier in the semester, but fell off the wagon — but I soothed them by putting together our costumes with the rest of the team: neon orange vests, trucker hats and shirts with "Good Intentions," our team name, written in Sharpie.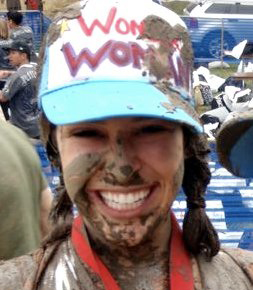 The event felt like a party: a live band played covers of "Pour Some Sugar On Me" and other "Guitar Hero"-esque classics as the muddy contestants who'd already raced strolled around, holding plastic cups of beer. Costumes were out of control: nuns, referees, Egyptian slaves, Steve Erkels — and at one point, we jogged by someone in full-on clown garb.
The race didn't feel like three-plus miles. The obstacles helped break up the distance, and we waited in line enough at some obstacles that the race felt more like interval training than a continuous run. A sense of camaraderie tied all the groups together as we dodged wrecking balls, hauled 40-pound bags of rice and clambered over giant spools and stacks of logs. My favorite obstacle was the mud pit. The four of us had seen how muddy people were when they schlepped out of the ooze, so we threw ourselves into the trough wholeheartedly. It was weirdly buoyant and lukewarm, and instead of army crawling, I did breast-stroke kicks through the mud.
Finishing the race with 20 extra pounds of muddy clothes was more of a struggle, but leaping over a flaming obstacle to get to the finish line kept us on our toes. We wandered through the crowd afterward, nursing our "free" beers, taking pictures and joking about how soft our skin would be when we finally got through the endless line to take a shower and removed all the mud.
I woke up Sunday slightly sore, but mostly excited that my drive to go to the gym had finally been kickstarted. I put on my workout clothes and grabbed my tennis shoes — only to find them sodden and muddy. By the time they were clean and dry, my desire to the gym had long since passed. A word to the wise: to make your life easier, run in old clothes and shoes and throw them out when the race is over.
Jason Kehe, Arts editor:
I hadn't run a distance comparable to the Gladiator Rock'n Run since my sports-playing early years of high school — and even then, it was a painful affair. So you can imagine my shock when I found myself still able to move — and actually sprint — down the final stretch of the muddy course. More shocking still: I was doing it with a big smile on my face.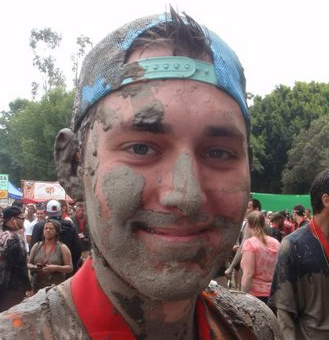 This was my first-ever 5K, and my teammates can attest to my pre-race nerves. It didn't help that my family was not supportive. "Jason, you haven't exercised since high school," my dad told me. "You realize a 5K is more than three miles, right?" my brother said. Yes, I knew all those things, and definitely contemplated backing out the morning of. But I didn't, and I couldn't be happier. My legs were stiff by the end, but I felt accomplished, a little giddy, and ready to go again.
The race itself wasn't too challenging, it turns out. The obstacles were spaced out so as to give novice runners like myself some breathing time. Not everything advertised on the website was in the actual race — where was the Stairway to Heaven? — and the obstacles weren't as scary as you might expect — the Wrecking Ball didn't do much wrecking — but it was a blast nevertheless. I liked Mud Madness best, a military-style elbow crawl through mud soup.
As cool as it was to receive a medal at the end, however, I'm not a supporter of our trophy-for-trying culture. Maybe they can save some money next year — or charge less for tickets — by cutting out the medal expenses (or giving us two complimentary beers instead of one). But that's really my only complaint. I didn't even mind waiting in a long line for a post-race shower, even if the hoses only worked if you held them about a foot off the ground.
Participating in an event like this makes you regret all those days spent indoors, vegging out in front of a TV or computer. I'm mostly a clean freak who can't stand dirt, but once you're covered in it, baking in the wonderful afternoon sun, you gain a new appreciation for life outdoors, and for an active lifestyle in general. This was my first time doing something like this — and it won't be my last.
Sophie Gosper, contributor:
When my friend Kylie asked me if I would like to run 5 kilometers punctuated by 14 obstacles, among them a wall of fire and a mud pit, my immediate reaction was, "How could I not do this?"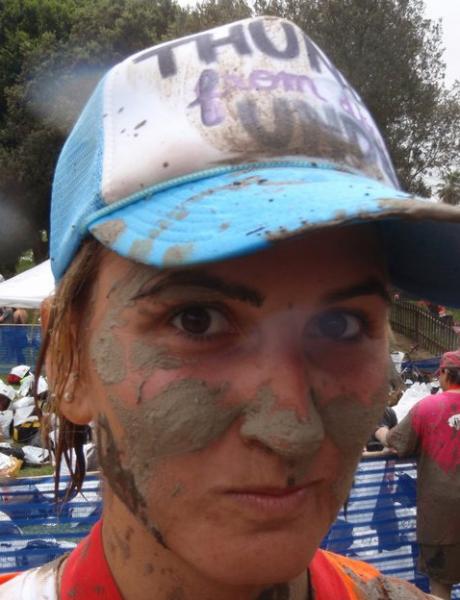 The day came soon enough, and as my three teammates and I casually strolled up to the start line in our orange safety vests and blue trucker hats, I began to wonder, "Wait, is there really a wall of fire?" Then I heard someone mention a stair-run and the panic started to set it. What had we signed up for?
We were greeted by a mass of people, all decked out in eclectic costumes and matching team t-shirts. Considering the extent of our training was a semester of heavy drinking and singing "Don't Stop Believing" — the "Glee" version — we all decided, in the car ride to the event, upon a team name that we felt best suited our potential: Team Good Intentions.
However, the second the race started (and I used the term "race" loosely) all fears of not finishing or being engulfed in a wall of flames vanished. Sheer adrenaline, not to mention one of the longest giggle fits I've ever had in my life, took over and the four of us proceeded to have one of the funniest, and dirtiest, days of our college lives. If you are ever looking for an activity to share with three of your best friends, I highly recommend crawling through mud. Long have I waited for an excuse to throw mud in Jason Kehe's face.
The highlight of the day, apart from the free beer at the end, was definitely the 100-foot slip-n-slide. Okay, it wasn't 100 feet, but it sure felt like that, especially when I decided it would be a good idea to go down head first. I have bruises in places one should never have bruises. But overall the experience was spectacular and I can't wait for my next opportunity to immerse myself in mud.