International
How The US Killed Osama Bin Laden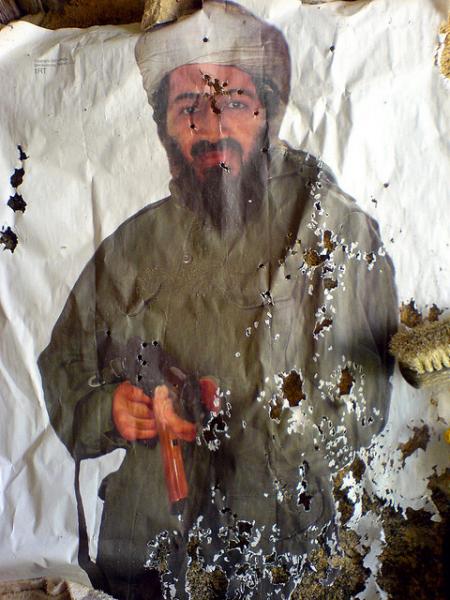 Osama bin Laden has been killed by U.S. special forces after more than nine months of planning, President Obama announced late Sunday.
Since last August, President Obama chaired roughly a dozen meetings with the National Security Council about a possible opperation targeting bin Laden, according to a senior administration official.
Below is a timeline detailing the events leading up to bin Laden's death:
August 2010 - Obama is briefed on a "possible lead" about the location of bin Laden. Obama said nine months later that intelligence agents pressed to get more information in the subsequent months. The lead was that he was hiding in a "compound" deep inside Pakistan.
CBS News national correspondent David Martin said he was surprised by those details.
"We certainly did not know that the first possible lead to bin Laden's whereabouts came last August. So this is a trail the CIA and all of U.S. intelligence has been on for many months now."
January 2011 - U.S. authorities determine that bin Laden is in a housing compound in northern Pakistan. Around that time, a voice claiming to be bin Laden warns France that if French troops to leave Afghanistan, two abducted French journalists held captive would be killed.
March 2011 - (Via CNN.com) Obama leads a series of National Security Council meetings on a possible operation targeting bin Laden.
Apr. 29, 2011 - After two meetings on April 19 and April 28, President Obama greenlights the Pentagon's operation to send a special force to take out bin Laden.
May 1, 2011 - Bin Laden is killed in late night CIA-led raid on his compound in Abbottabad, a military establishment town roughly seventy miles north of Islamabad.
8:30 p.m. May 1 2011 - Obama confirms that bin Laden has been killed and his body is in U.S. custody, but says that the U.S.'s work in Afghanistan and the Middle East is not over.
"For over two decades, bin Laden has been al-Qaida's leader and symbol, and has continued to plot attacks against our country and our friends and allies," he said. "The death of bin Laden marks the most significant achievement to date in our nation's effort to defeat al-Qaeda. Yet his death does not mark the end of our effort. There's no doubt that al-Qaida will continue to pursue attacks against us. We must — and we will — remain vigilant at home and abroad."
--

FACTOIDS

The entire raid was documented via Twitter by Sohaib Athar (@ReallyVirtual), an IT consultant from Pakistan.
Via Foreign Policy: Before speaking to the nation, Obama called former presidents Bill Clinton and George W. Bush.
A senior defense official told CNN that US Navy SEALs were involved in the mission.
During the raid, one of the two U.S. helicopters was lost due to mechanical failure. The aircraft was destroyed by the crew.
--
Information from CNN.com, Talking Points Memo, Foreign Policy Magazine and CBS.com were used in compiling this timeline.