Opinion
California Governor Declares "Harvey Milk Day"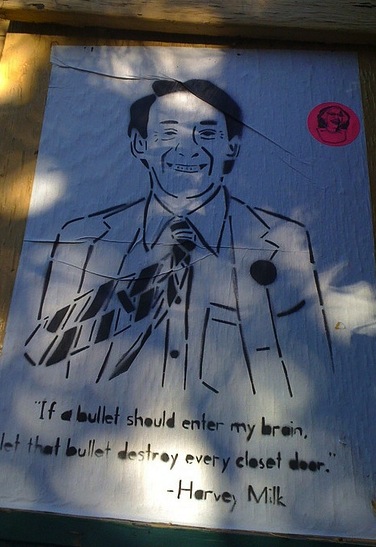 California Gov. Jerry Brown declared May 22, 2011, as a celebration of Harvey Milk, a member of the San Francisco Board of Supervisors and a gay rights leader who was shot and killed in 1978. The first openly gay man in US history to be elected to public office, Milk, according to Governor Brown's
proclamation
, "gave hope to millions of gays and lesbians across the country that a day would come when they could live their lives openly and honestly without fear of discrimination."
The assassination of Milk illustrated the intolerance with which homosexuals were treated, and yet the response to their deaths in the form of a stronger movement for the civil rights of homosexuals illustrated the greater determination of people of this country to ensure the equal rights of its citizens, including homosexuals.
While he was in office, Harvey's work to further the equality of homosexuals was incredibly important to protect their civil rights.
Governor Brown's proclamation outlines some of the accomplishments Milk achieved. Milk "worked with others to secure passage of San Francisco's landmark Gay Rights Ordinance," which "became a model for anti-discrimination legislation throughout California and the nation." He also campaigned "against Proposition 6" which "would have required California school districts to fire openly gay and lesbian teachers solely because of their sexual orientation," and the proposition was defeated.
President Obama awarded Harvey Milk with a Medal of Freedom in 2009, saying that Milk's "message of hope, hope unashamed, hope unafraid, could not ever be silenced."
The declaration of a day celebrating the man who devoted his life to, and died for, the fight for civil rights for gays and lesbians, indicates a continuation of his work to ensure that that fight does not cease. Homosexuals still face continuing intolerance, discrimination, and violence, despite the many efforts to increase awareness and support for gay rights. With the efforts of men like Governor Brown, President Obama, the San Francisco Gay Democratic Club, now christened the Harvey Milk Lesbian, Gay, Bisexual, Transgender Democratic Club, and countless others who actively work to stop the infringement of and denial of rights of LGBT members throughout the country, the United States is on its way to being a nation that upholds the "unalienable rights" of all its people.
On Sunday, celebrate Harvey Milk. Celebrate the ongoing struggle for equality and civil rights he represented.
Reach Staff Columnist Cara Palmer here or follow her on Twitter.