Sports
The Bart and Bombi Show: We Miss Macho Man And The Lakeshow Edition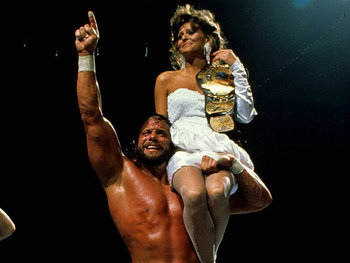 After a two week siesta, the guys are back with an NBA Playoffs Bonanza!
But first the guys start with an homage to Randy Poffo, aka The Macho Man Randy Savage.
The boys then pull the show over to gawk at the train wreck that is the NCAA.
Then Joe and Bombi delve into the NBA Playoffs, speculating on the odds of the Chicago Bulls extending their series with the Miami Heat.
After they bury Chicago, the guys offer up their predictions for the NBA Finals Matchup: Dallas Mavericks vs Miami Heat.
Will Dirk become a legend or will D-Wade usher LeBron into the winners club??
Joe and Bombi know...
To Listen To The Bart and Bombi Show, click below:
You may need: Adobe Flash Player.