California
AB-401 Bill Imposes Cap On Charter Schools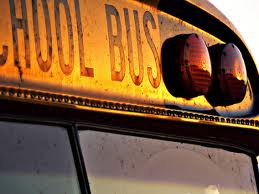 Publicly funded charter schools are where individuals interested in creating educational opportunities turn.
These opportunities can range from creating a haven for underprivileged students in low socioeconomic areas to excel in academia, to crafting a new learning environment that works collaboratively with parental involvement.
In return for the promise of academic success, charter schools receive autonomy and accountability— allowing them to focus their efforts on excellence rather than compliance.
Given a three-to-five year time frame, charter schools are placed under the spotlight and forced to perform, threatened with closure if there is a lack of achievement.
When provided with a chance to test out new scholastic ideas, charters can design unique ways to approach and communicate effectively with their students.
Nevertheless, disadvantages are still present. Charter schools treat education as a product. Unable to provide services to all students due to relatively smaller classes and admission requirements, charter schools also struggle with transportation costs.
Charter schools are required by law to practice a "fair and open admission process, conducting outreach and recruitment to all segments of the community they serve."
Since charter schools are indeed considered public schools, they are forbidden by law to select which students may attend. Rather, the selection process is based on a first- come first-served basis, followed by a lottery if the number of applicants exceeds available slots.
While the demand for alternative schools continues to increase rapidly, the tremendous shortage in admission slots has become prevalent. Parents often feel helpless as they battle waiting lists and fight to find the best possible education for their children, since future successes in life will rely heavily upon said education.
The state's two teachers unions, California Teachers Association and California Federation of Teachers, are not too keen on this issue, expressing many concerns.
For them the topic of charter schools isn't merely about educating kids. What is up for debate is how the state distributes its money.
AB 401, authored by Democratic Assemblyman Tom Ammiano of San Francisco, is what they trust in.
Sponsored by the California Teachers Federation, as well as exposing the strong arm of the teachers unions, AB 401 would place a limit value of 1,450 on the number of charter schools that can exist in California.
I agree with mayor Antonio Villaraigosa's argument that "rather than see a cap on charter schools in the state, the best way - the only way - to fight charters is to make them irrelevant. When that happens, they won't have worry about losing students to charters and they won't need caps.
AB 401 is supported by both teachers' unions, which argue that charter schools are not accountable to the same rules as other public schools in the state.
Some people blame charter schools for the lack of educational advancement in the public school that's like blaming the weeds for taking over a cornfield," as a Daily News column put it.
If public schools improved, proving there was no need for charter schools to exist it would immediately solve the problem. So far, throughout my research, charter schools have proven to be "effective where traditional schools have not been, particularly with poor neighborhood schools," as Daily News said.
The National Assessment of Educational Progress,has conducted studies showing statistics that one-third or fewer of eighth-grade students were proficient in math, science, or reading.
An article from the Atlantic titled The Failure of American Schools says, "McKinsey estimates that the benefits of bringing our educational levels up to those of the highest-performing countries would have raised our gross domestic product by about $2 trillion in 2008."
Time is running out. We continue to watch the quality of our school systems decline. If we don't place a priority on this issue in the near future, it is without question that we will regret it later.
Reach Sarah Ayad here.