Sports
Top 5 College Football Hall of Fame Snubs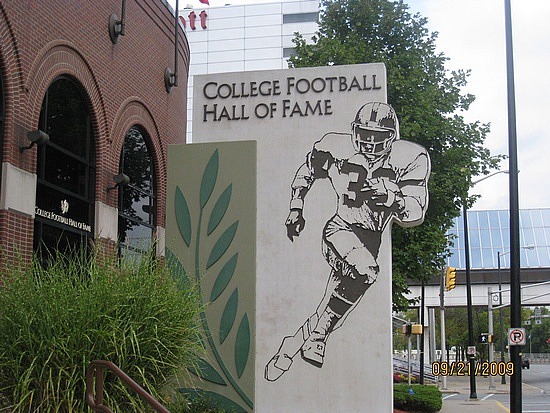 The National Football Foundation & College Football Hall of Fame announced Tuesday the
2011 College Football Hall of Fame Football Bowl Subdivision class
.
It consisted of 16 inductees, highlighted by Deion Sanders, Eddie George, and former Michigan coach Lloyd Carr.
But once again, this year's selections (or lack thereof) showed that there's something quite odd about the College Football Hall of Fame; it's more intricate than just being the best player at your position or breaking Earl Campbell's Southwest Conference record for both rushing attempts and yards–-foreshadowing, perhaps.
Players must be former First Team All-Americans, in addition to showing citizenship off the field. Players are also considered based on academic honors and whether or not they earned a college degree.
Seems pretty simple, but these four players (and one coach) continue to be left off the vaunted list:
5. Howard Schnellenberger, Player at Kentucky, Coach at Miami, Louisville, Oklahoma, and Florida Atlantic
Requirements for head coaches include a 60 percent winning percentage for at least 10 years and 100 games played. Schnellenberger falls short of the 60 percent mark with a record of 157-140-3.
However, besides struggling at Oklahoma in 1995, Schnellenberger has built a program from the ground up at Florida Atlantic, created a winning attitude at Louisville, and resurrected Miami into a national powerhouse, including a national championship in 1983.
Schnellenberger has done more for college football than many current college football coaches ever will. Voters, give the man his dues.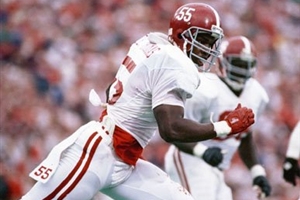 4. LB Derrick Thomas, Alabama 1985-1988
The 1988 Butkus Award winner, who recorded a NCAA record 27 sacks during his 1988 campaign was, again, left off the College Football Hall of Fame inductee list this year.
Thomas, a unanimous All-American in 1988, is one of the premiere pass-rushers in college football history. He propelled his success in college to the NFL making the Pro Bowl nine times and was inducted into the Pro Football Hall of Fame in 2009.
3. QB Randall Cunningham, UNLV 1982-1984
Cunningham was the first quarterback selected in the 1985 NFL Draft after deciding to forego his senior year at UNLV. He led the Rebels to their first bowl game while throwing for 59 touchdowns in his three-year career.
After his 16-year career in the NFL, Cunningham returned to UNLV to finish his college degree and continues to be a positive presence in the Las Vegas community. Cunningham was selected to four Pro Bowls, named the 1992 NFL Comeback Player of the Year, and is the all-time leading rusher at the quarterback position.
2. QB Tommie Frazier, Nebraska 1992-1995
I was shocked that Frazier wasn't already in the College Football Hall of Fame. He led a Nebraska team to two national championships and was the Heisman Trophy runner-up to Ohio State running back Eddie George in 1995.
Frazier is a winner and along with former Florida State quarterback Charlie Ward, they revolutionized the quarterback position. Frazier ended his legendary career with 83 touchdowns, 4,003 passing yards and 2,263 rushing yards.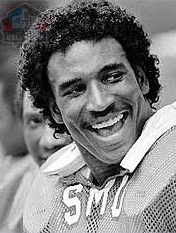 1. RB Eric Dickerson, SMU 1979-1982
If citizenship while in college football was in play, perhaps I could see where our number one College Football Hall of Fame snub might be left off the list. But no one doubts that Dickerson is one of the best running backs the game has ever seen. And to leave him off the inductee list (again) is, well, obnoxious–-in fact, it diminishes the legitimacy of the College Football Hall of Fame.
Dickerson finished his exceptional career at SMU as the leader in rushing yards and attempts in the competitive Southwest Conference. He was a first-team All-American in 1982 and is the NFL record holder in rushing yards during a single season with 2,105.
---
Check back to Neon Tommy more one of Eric's college football top fives. Look back on his previous Top Five columns.
Reach Eric Watkins by email, or follow him on Twitter.