Food
Vegan Eating At Native Foods Cafe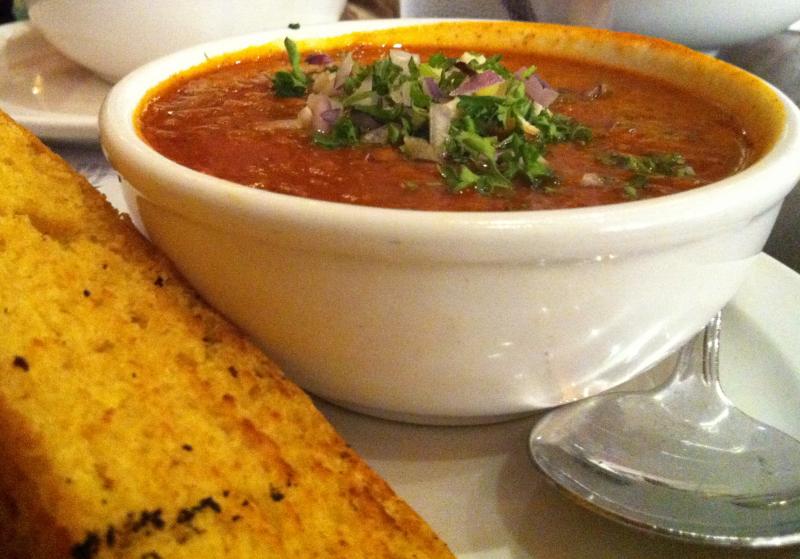 When you think about vegan food, you may wonder, how can I possibly enjoy a meal made without meat, eggs, dairy, and in most cases bee's honey? Well, Native Foods Café serves up an array of enjoyable, good-tasting dishes that are all animal-friendly.
The menu has a variety of items like buffalo wings and burgers. But wait, isn't this menu vegan? In fact, it is, the vegan meat they use is called seitan. What is seitan you ask? It is known as wheat meat or pure gluten.
Gluten is the protein found in grains used to make bread, pizza dough and anything made from wheat. It has a similar texture to meat and when you combine it with different spices you honestly can't tell the difference. It's a nice change.
The meatballs in the Italian meatball sub taste like real Italian sausage, instead it is perfectly seasoned seitan. It is topped with fresh marinara sauce, roasted peppers, pumpkin seed pesto, and ranch dressing served on a baguette. Sounds like a lot of random flavors but they all come together to make a great meal ($7.95).
The native chili ($5.95) served with a hunk of cornbread is a good choice if you crave a light meal. For the most part, chili is generally a common vegan item but Native Foods Café tops it with their homemade native cheese. Native cheese is made by blending cashews, sunflower seeds, and other nuts to make a creamy, cheese-like consistency. Surprisingly, it tastes like cheese and looks like it! You won't be able to tell the difference.
A side of native fries ($2.95) goes well with everything, especially the chili, to create chili cheese fries.
The portobello and sausage burger ($9.95) is a large portobello mushroom and homemade sausage seitan with a pumpkin seed pesto sauce drizzled on top. It's served with soybeans and shredded lettuce on the side making for a tasty yet healthy meal.
Quinoa is used widely throughout many of the dishes. Quinoa is a protein containing amino acids and was once called "the gold of the Incas". Want to try the ancient grain? The Ensalada Azteca ($9.95) has a heaping of quinoa, sliced avocado, cucumbers, crunchy jicama, crisp romaine lettuce, pumpkin seeds and cilantro. It's topped with creamy mango vinaigrette.
You may want to wash it all down with a cool and refreshing lavender lemonade ($2.50).
Although, Native Foods Café may not use animal protein it seems that they overdose on vegetable protein such as soy and use pure gluten as their meat substitutes. According to the Celiac Disease Center at the University of Chicago, 1 in 133 Americans have gluten intolerance and 97 percent go undiagnosed.
It's an absolute delicious experience but know your metabolism before indulging in a vegan feast!
To find a Southern California location near you, visit their website.
Reach GinaLisa here.