Los Angeles and Region
LA Lost Millions In Parking Ticket Income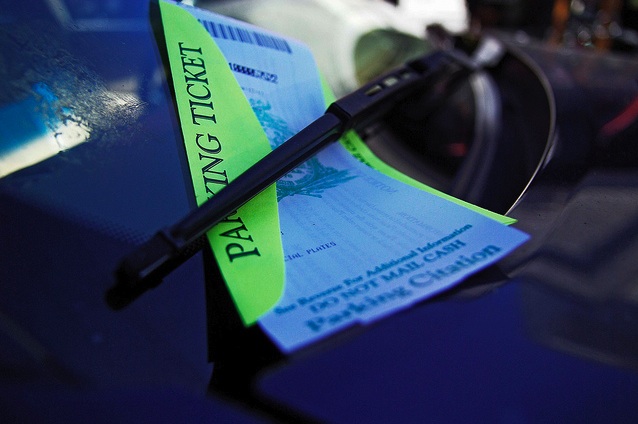 Despite a mounting debt of more than $350 million, the city of Los Angeles has lost $15 million by going easy on people with multiple unpaid parking tickets, a new audit has found.
The report, released Tuesday by the city controller's officer, focused on the Los Angeles Department of Transportation's lax enforcement policies toward "scofflaws," or parking offenders who've racked up five or more unpaid tickets.
Almost three quarters of the time, when parking attendants came across illegally-parked cars of repeat offenders, they slapped down another ticket instead of calling for a boot or having the car impounded – a lack of accountability that City Controller Wendy Gruel said is costing the city up to $9.2 million every year.
"Tickets only work if the city abides by the laws on the books," Gruel said at a news conference Tuesday. "The city cannot afford such lax enforcement."
In September, these scofflaws owed $86 million in uncollected fees. Now, it's closer to $100 million, Department of Transportation spokesman Bruce Gillman said.
This isn't the first negative report about the city's parking enforcement division. This audit spans 2008 to 2010, but an audit released last year for 2008-2009 found that the city lost more than $260 million annually because the department was collecting a little more than half of parking tickets and fines.
Gruel will release two more reports about the Department of Transportation soon, Gillman said.
Layoffs, furloughs and early retirements at the Department of Transportation made making the city's parking ticket revenue goals – $132 million last fiscal year – difficult, Gillman said. So in August 2009, the department effectively shut down the scofflaw division, reallocating all 38 of its employees to regular parking enforcement detail.
During the controller's investigation, in January 2010, the department pulled 19 of those employees from regular detail and created what they now call the "High Profile Scofflaw Team," Gillman said. Since then, they've impounded more than 12,000 cars.
The audit also found that the Department of Transportation never used new license plate recognition equipment, valued at more than $300,000, that would help catch those violators. The technology was designed to scan and recognize the license plates of repeat offenders.
But because tickets follow cars instead of people, tracking the offenders down can prove difficult, especially in a city with a high transient population, said Robert Andalon, chief management analyst of the Department of Transportation.
If violators miss the 21-day payment window, the department tries eight times in a year to track them down, even red-flagging the car's tags in the Department of Motor Vehicles system. If the ticket goes unpaid for five years, it's archived and essentially forgotten.
About 15 percent of parking tickets never get paid. The city's contract with Affiliated Computer Services, Inc., the company that manages the processing and collection of parking tickets, doesn't include any incentive or reward for going after that 15 percent.
"Historically, we've never been able to do collect on those people," Gillman said. "Never have been, doubtfully never will."
To reach senior staff reporter Laura J. Nelson, email her here or follow her on Twitter: @laura_nelson.