California
Most Californians Concerned About Education, Favor Higher Income Tax On Wealthy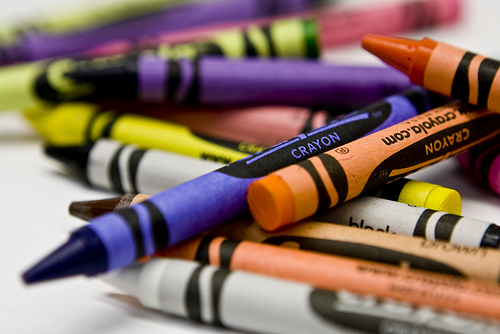 A new statewide survey released on
Wednesday
indicates most Californians are concerned about the budget deficit's effect on K-12 public schools and a majority favors raising income taxes for the wealthy as part of a solution.
While the survey does show Governor Jerry Brown has slightly higher job approval ratings than he did last month, some residents oppose several of his proposed solutions to the budget and feel he hasn't handled education sufficiently.
"Residents are worried about the toll that reduced spending is having on the quality of K-12 public education, and public school parents are noticing the impact of state budget cuts on their children's schools," Public Policy Institute of California (PPIC) President and CEO Mark Baldassare said.
PPIC surveyed 2,504 California adult residents about their general perceptions on California's educational policies and their fiscal attitudes and policy preferences.
Over half of California residents expressed some issue with the quality of California's education and 41 percent of Californians disapprove of Brown's handling of K-12 education.
California currently has a $26 billion budget gap that policymakers have been scrambling to fix and K-12 education takes up the largest share of the state budget at 40 percent of general fund spending, according to the PPIC report.
Brown has said he would spare education cuts if voters approve temporary tax hikes. Republicans have blocked the proposal thus far.
Because of the delays, schools are pressed with reduced funding and according to the PPIC survey, parents are noticing. Three in every four public school parents say their child's school has been affected while at least half have noticed some change including staff reductions or being asked to contribute money and supplies.
Fifty-seven percent are very concerned and twenty-nine percent are somewhat concerned the deficit will lead to significant cuts.
Yet most people disagree on how to fix the issue. More than 70 percent of Democrats and half of Independents support Brown's plan to cut spending cuts and have temporary tax increases, but Republicans are split.
These results coincide with a USC Dornsife/L.A. Times poll that was released on Monday. Support for the special election was highest among Democratic voters where 60 percent believed the joint plan would ease the budget problems. Only 42 percent of Republican voters agreed.
Another partisan divide is apparent when discussing raising the state income tax paid by California's wealthiest – over 80 percent of Democrats and 63 percent of Independents are in favor, while 60 percent of Republicans oppose.
The Legislative Analyst's Office has previously recommended eliminating funding for K-3 class size reduction, requiring the state to provide transportation to school, and requiring children to be five before starting kindergarten. Californians strongly disagreed with the first two, but 66 percent supported the latter.
Other concerns for education include the high school dropout rate and a shortage of good teachers in low-income areas. Nearly 70 percent are worried about teacher layoffs and a majority is concerned about a shortened school year, elimination of art and music programs and increasing class sizes.
Read the full PPIC report here.
Reach staff reporter Jenny Chen here.
Sign up for our weekly email newsletter.